Crowdfunding for gadgets about to get harder: FTC settles first failed campaign case, SEC looking to change rules
16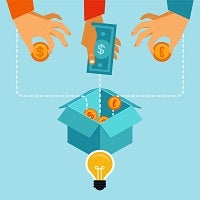 One of the growing ways for entrepreneurs to bring a product or idea to market is through crowdfunding. Sites like GoFundMe.com, Kickstarter, and Indiegogo are mainstays in that department.
You would not be alone if you began to feel a certain amount of fatigue if it seemed like everything was tied to some type of crowdfunding campaign. Granted, a lot of great ideas have found their way to market thanks to community based fundraising. Other great ideas have not been so fortunate.
Then, there are the great ideas that are so great they get far more funding than ever thought, creating more problems than some people bargained for in the first place.
The Pebble
is a prime example of that. However, the company pulled through, and now has launched its latest product, the Pebble Time.
For the ideas that were great but could not get the funding, it is usually tied to a mix of lack of momentum, communication, and tinkering with the campaign. Canonical's
Ubuntu Edge
campaign comes to mind as an example.
Skeptics for crowdfunding will pine about it being an easy way to try and start a business with no business plan, and a semi-cogent idea of making something out of nothing. Those criticisms are not wholly unfounded. Few crowdfunding campaigns remain on schedule after the funding period closes. Outright fraud is rather rare, however.
In the case of Erik Chevalier, who raised over $120,000 on Kickstarter (his goal was $35,000), no product was ever delivered. Instead, he used the money to pay the bills and work on other stuff. More than a year after the project closes, the Federal Trade Commission had received numerous complaints.
After an investigation and hearing, the FTC settled with Erik, resulting in a fine of $111,793. The settlement was then immediately suspended because Chevalier has no money. It was the FTC's first enforcement action against a crowdfunded project.
This will not likely dampen the crowdfunding efforts overall, but the Security and Exchange Commission is evaluating rules that will enable crowdfunding platforms to allow new companies to offer equity stakes in their businesses. Once that is implemented, as mandated by the 2012 Jobs Act, crowdfunding will come under a lot more regulatory scrutiny all-around.
If you have the next-most-awesome-device-gadget the world has yet to see, and you are going to hit the masses for funding, this means your idea will need to be more than a napkin sketch.
sources:
The Wall Street Journal
and
The Washington Post