Cricket partners up with Clearwire in providing 4G LTE service
4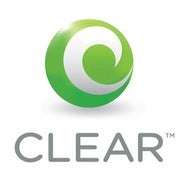 Budget wireless carrier
Cricket has just entered into a long term partnership with Clearwire
, thus becoming the second company to make use of the LTE wholesaler's services. Over the course of 5 years, Clearwire's 4G LTE network will provide wireless broadband access to Cricket customers.
Back in December,
Cricket flipped the switch on its own 4G LTE network
, but to this day, Tucson, Arizona is the only market that is covered by it. Furthermore, the carrier only offers LTE USB modems and no actual LTE smartphones just yet. But over the next several years, Cricket wants to blanket about two thirds of its current footprint with LTE covereage, and while it is deploying the necessary infrastructure, the 4G LTE broadband from Clearwire will be used for network traffic off-loading. Additionally, once enough markets are provided with service, we might expect seeing the launch of the first LTE smartphones for Cricket. We will be keeping our fingers crossed.
But in order for all that to happen, the 4G LTE network that Clearwire is building will need to be turned on first. The company is expecting to have 5,000 towers deployed by the middle of next year. Neither Clearwire nor Cricket have mentioned anything regarding the financial terms of the deal.
Cricket and Clearwire Announce Long-Term Wholesale 4G LTE Agreement
~ Clearwire's LTE Advanced-Ready Network to Offer Capacity Resources for Cricket's 4G Network
~~ Agreement Will Supplement LTE Coverage that Cricket is Deploying Across its Own Networks
SAN DIEGO and BELLEVUE, Wash., March 14, 2012 /PRNewswire/
-- Cricket Communications, Inc., a leading provider of innovative and value-driven wireless services, and Clearwire Corp (NADSAQ: CLWR) today announced that they have entered into a five-year wholesale agreement. With the agreement, Cricket will become the second operator to have signed on to leverage Clearwire's forthcoming LTE Advanced-ready network, which will provide capacity off-load services to supplement Cricket's own LTE network. Cricket currently plans to deploy LTE across approximately two-thirds of its current network footprint over the next two to three years and to cover up to approximately 25 million POPs with LTE network technology in 2012.
"The high-speed 4G LTE networks we are deploying will complement our robust 3G network and allow us to continue innovating value for our Cricket customers," said Doug Hutcheson, President and CEO of Leap Wireless International, Inc., Cricket's parent company. "We believe this agreement with Clearwire provides us with an attractive option to supplement our own LTE build-out strategy and gives us the flexibility to access additional 4G capacity where needed as data-centric devices continue to become more popular."
"This long-term partnership with Cricket is a key step forward in the development of Clearwire's wholesale LTE business model," said Erik Prusch, President and CEO of Clearwire. "Not all LTE networks are created equally. We have always believed that our unmatched spectrum portfolio offers a compelling resource that can and will enable wireless operators to thrive in the 4G marketplace of the future. We are very pleased to provide Cricket with additional mobile broadband resources to supplement their own LTE build and we plan to continue to actively seek new opportunities to serve the needs of other 4G providers."
Financial terms of the agreement were not disclosed.