Cover Lock Screen Review: a contextual power-up for your lockscreen
6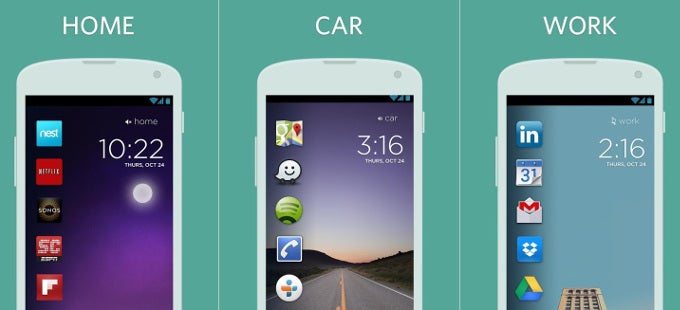 | | |
| --- | --- |
| Developer: Cover | Download: Android |
| Category: Lock Screen | Price: Free |
Don't you wish you could have all the apps you need when you need them straight on the lock screen? The Cover Lock Screen (or Cover, for short) application is a contextual lock screen replacement tool that learns from the way you use your phone to do just that - bring the apps you are most likely to want to use at
that time
and in
that place
.
What do we mean? Cover looks for your location and tries to determine whether you are home, at work, in your car, or just out, and then displays shortcuts to the apps you are likely to use most at each of these places.
Cover is available now for free on the Google Play store, supporting devices running on Android 4.1 Jelly Bean or higher. It is still in beta, though, and while it ran fine on our Nexus 5 and Moto G, we should warn you that it might not be perfectly optimized for all devices. With this in mind, let's explore it in a bit more depth.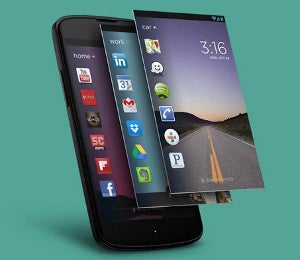 Cover is a relatively light app with a size of just around 19MB, and it shouldn't take you more than a minute to download and install it on a relatively fast connection. Once you start it, it asks you to specify where your home and office are, so it can detect your whereabouts easier. You can do so by simply typing down your address, or by selecting a Wi-Fi network that you connect to at a particular place. In reality, we found that Cover struggled to detect places when it has just the address, and you'd better use Wi-Fi networks as an identifier where possible. And address is practically the only thing that you have to input manually to get started.
The lock screen replacement gets activated right after that and you can start using it right away. There are six app shortcuts on the left side of the lock screen with the most used apps appearing at the top. You can swipe up on the lock screen to get six more, so you are not limited to just the first six. On the right screen side, you can see if the app has correctly detected your location (it says 'work', 'home', 'car', or 'out'), and there's also a clock and the current date. The lockscreen wallpaper is also different for each of the places, and you can change it if you want.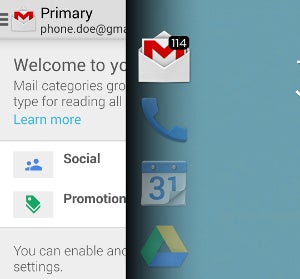 You can unlock your device by sliding to the right from anywhere but the app shortcuts. If you want to go into an app straight from the lock screen, though (as is the whole idea), you simply start swiping right from the left side of the screen where the app you want is. Amazingly, the app will start appearing even before the unlocking animation is complete. You can actually just stop halfway to peek into an app without fully unlocking your phone, which is neat. We did however notice that on slower devices like the Moto G that we used for our test, those peeking animations did stutter a bit. On top-shelf devices like the Nexus 5, Cover performed nearly perfectly smoothly.
So far, so good, but what about the users who care about their personal data and use a passcode? Cover, of course, supports all the security options that Android comes with, but not in a well optimized way. If you draw a pattern to unlock your device, you'd have to do double the job - first swipe right to unlock the Cover lockscreen, and only then draw the pattern to actually unlock the phone. We wish security features like this one were embedded right on the Cover lockscreen! Since they are not well implemented, though, we are reluctant to recommend this otherwise neat app to those who use a security code for their devices - it's just too much of a hassle.
All in all, the Cover Lock Screen beta application brings a concept we like a lot - have only the apps that you need when you need them right on your lock screen. If you have a top-shelf device the class of say the Nexus 5 or Samsung Galaxy S4, and don't really care much about the privacy of your phone data, Cover is a must-have. Or at least, a must-try. For owners of slower devices, though, and those that absolutely need to have their phone pass-protected, Cover is still worth checking out, but may not be a perfect fit.
Pros
Cover is contextual requiring no effort - it automatically determines your location
Quick access to the apps you need where you need them
Learns from your use and becomes better with time
Clean yet nice looks
Free
Cons
It's not well optimized for use with passcodes
Requires more resources than your average app - you'd need a faster phone
Contextual awareness works best with Wi-Fi networks, but is not so accurate with maps
| | |
| --- | --- |
| Developer: Cover | Download: Android |
| Category: Lock Screen | Price: Free |
Cover Lock Screen review