Court rules live TV can be sent to Apple iPhone and Apple iPad in New York City
3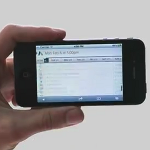 U.S. District Judge Alison Nathan ruled on Wednesday that Aereo, a start up firm that relays live, over-the-air television to Apple iPhone and Apple iPad users for $12 a month, can continue to
send live television to those devices in New York City
. While the Judge said she understood how the service provided by Aereo might be unfair to the broadcasters, it was the former that had the law in its favor.
"(The) showing of imminent irreparable harm (against the broadcasters) is substantial, but not overwhelming. This court does not believe it would be appropriate to blaze a trail that runs opposed to the direction dictated by Cablevision."-Judhe Alison Nathan
Aereo claims that it merely is offering users another platform from which they can view free television and the company was renting users a remotely located antenna to access the same programming they would be receiving at home with the same equipment. Fox, ABC, CBS, NBC and others had filed a copyright infringement suit, accusing Aereo of copying and retransmitting their programming over the Internet unlawfully. The Judge commented that
she expects the broadcasters to file an appeal immediately
.
Judge Nathan admitted that because of her ruling, the broadcasters are going to suffer some harm when setting rates with advertisers. By taking viewers away from the traditional television set,
it will appear that fewer viewers are watching a particular network
and could result in lower ad rates being charged by the network. She also mentioned how Aereo had grown from 100 users to 3500 this year and said that some viewers had commented that the service might allow them to cancel their cable service.
The Judge said that she would have ruled in favor of the broadcasters if not for a prior ruling by the U.S. 2nd Circuit Court of Appeals in Manhattan in a case challenging Cablevision's Remote Storage DVR system. In the decision, which was
made in favor of Cablevision
, the latter was found not to have violated copyrights when it rented remote equipment that was comparable to what the users could have purchased for home use. Right now, the service is available only for New York City.
source:
AP
via
TUAW