Could OnePlus launch the Galaxy Z Fold 5 and Galaxy Z Flip 5 killers? Samsung needs to lose, so foldables can win
7
This article may contain personal views and opinion from the author.
We may earn a commission if you make a purchase from the links on this page.
Originally, OnePlus made a name for itself by introducing viable alternatives to some of the most powerful devices on the smartphone market, at a reasonable price point. For the longest time, the company was synonymous with the term 'flagship killer'. And, for a time, that strategy worked really well.
However, with a price tag of nearly $700, it is difficult to perceive the company's latest smartphone, the
OnePlus 11
, as anything but a true flagship. Nevertheless, the Chinese tech giant might launch a new type of 'killer' in 2023.
According to most reports, OnePlus will be launching two foldable smartphones this year - ostensibly dubbed the OnePlus V Fold and OnePlus V Flip. They are expected to debut globally in Q3 of 2023, which would position them as direct competitors of the Samsung
Galaxy Z Fold 5
and Samsung
Galaxy Z Flip 5
.
As a result, we cannot help but ask - will OnePlus launch the first true Samsung Galaxy Z killers? In the following paragraphs, we will discuss the odds of the Chinese tech giant dethroning
Samsung
, the company which pioneered foldables in the first place.
The OnePlus V Fold and OnePlus V Flip: A twist on a successful formula
Under normal circumstances, I would not even consider the possibility that a first-generation foldable, even from a manufacturer with the clout of OnePlus, could stand a chance against Samsung's Z series. Do not get me wrong - the Z Fold and Z Flip are far from perfect, but they have got most of the things right.
Nevertheless, the OnePlus V Fold and the OnePlus V Flip will not be first-generation devices per se. In fact, they will draw heavy inspiration, to put it lightly, from a couple of very impressive foldables - the
Oppo Find N2
and the Oppo Find N2 Flip.
OnePlus v. Oppo: Where is the link?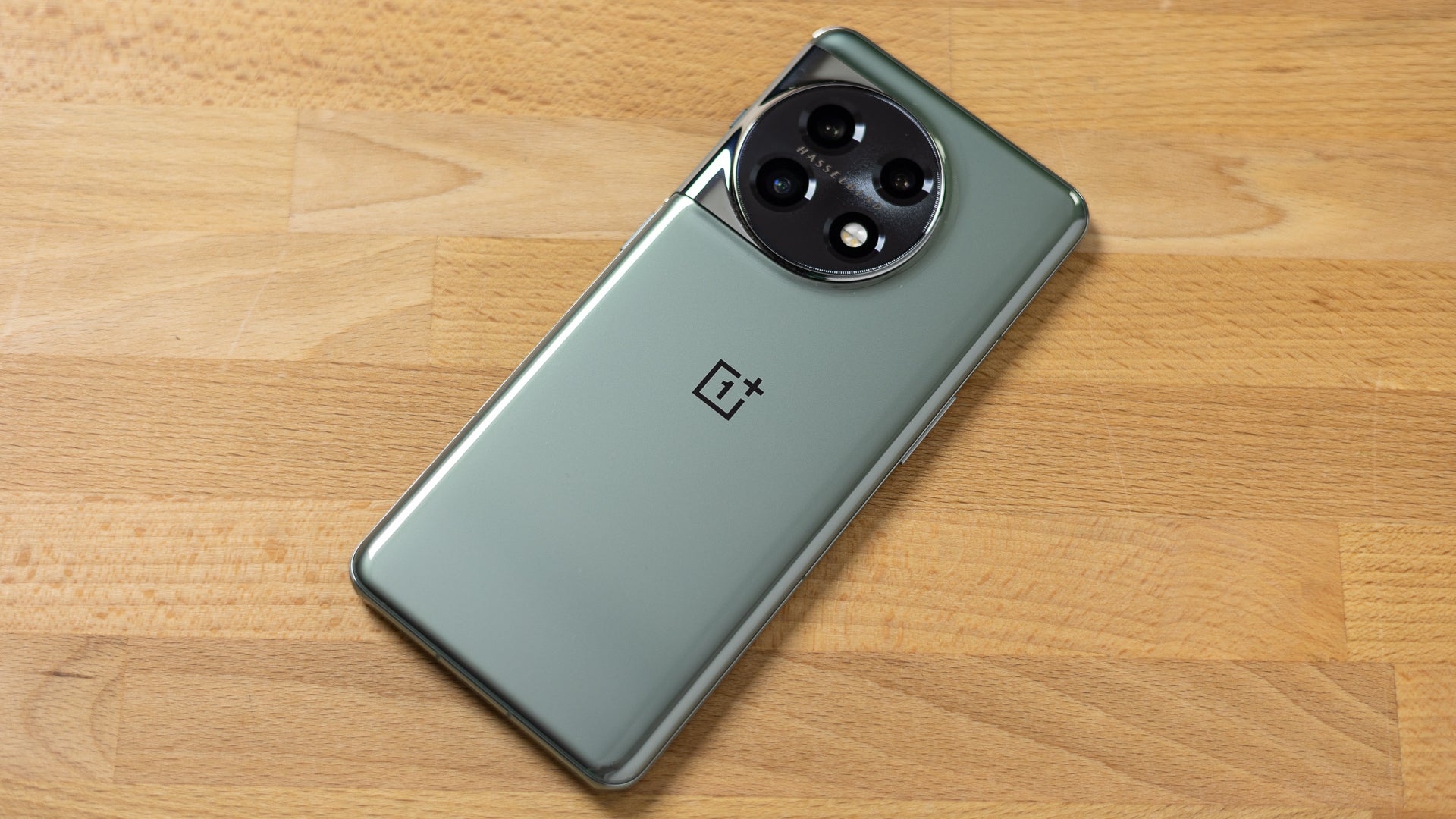 In order to understand why OnePlus is actually capable of launching a viable foldable in the first place, we need to understand the relationship between it and Oppo. Officially, OnePlus is a subsidiary of the latter. This means that the companies benefit from the same resources and supply chains. By extension, this means that OnePlus will be able to efficiently draw upon Oppo's experience with foldables thus far.
Furthermore, there is one trick that OnePlus has effectively pulled already that should be kept in mind. Because most Oppo devices are released in only select markets, OnePlus has already rebranded some Oppo devices as OnePlus ones in the past - most notably, the latest OnePlus Pad.
This is why some rumors point to the OnePlus V Flip and OnePlus V Fold being little more than rebranded OnePlus versions of the Oppo Find N2 and Oppo Find N2 Flip. This is not necessarily bad, as both of these devices have a number of selling points that could help them compete with their Samsung counterparts.
The Find N2 and Find N2 Flip: Not your typical foldables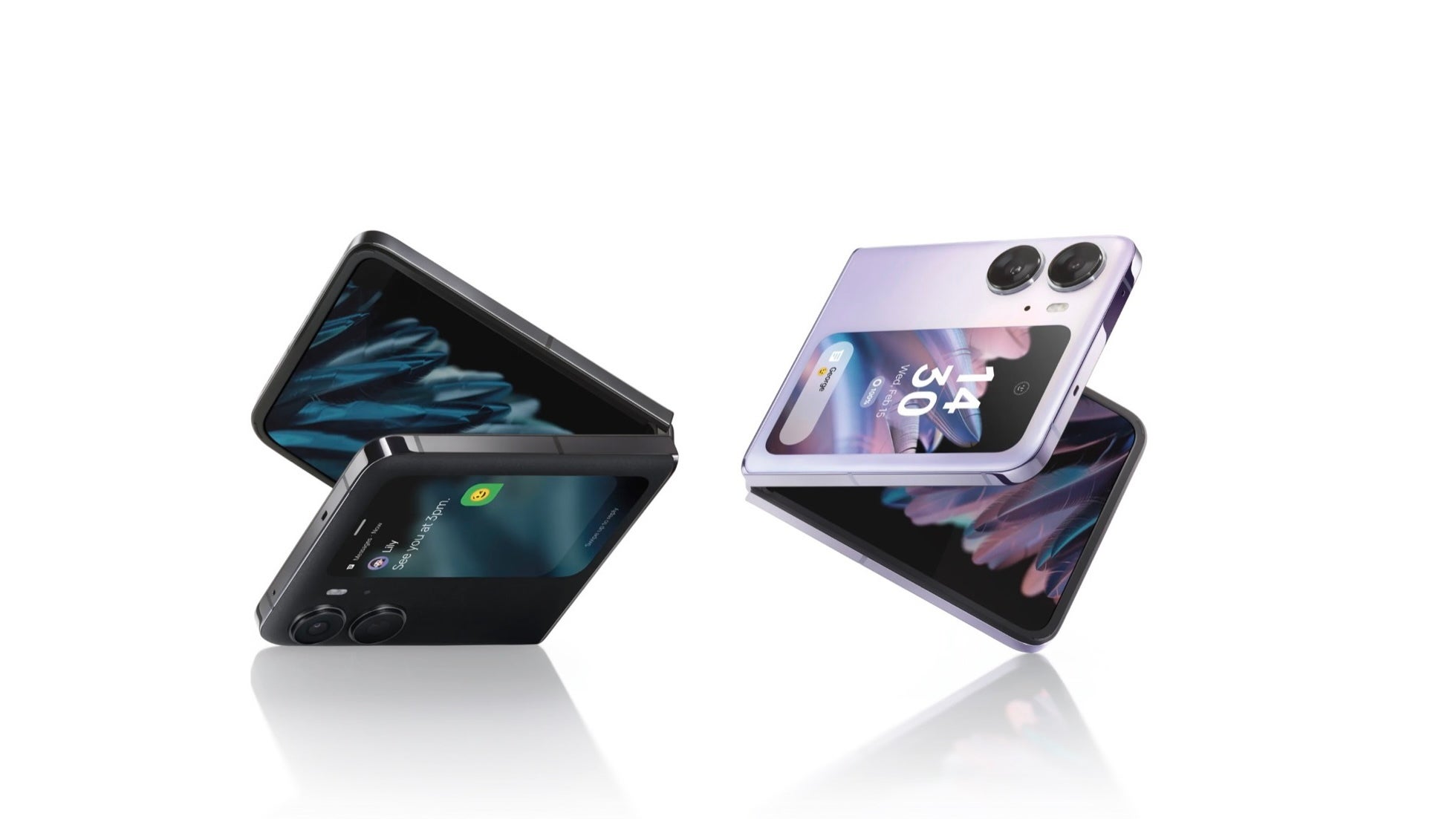 Firstly, both the Find N2 and Find N2 Flip feature some impressive specs, so performance should hardly be an issue. Additionally, they are (at least in China) cheaper than the Galaxy Z alternatives. Hence, we are already looking at the first potential selling point - a more affordable price tag. Of course, the rebranded OnePlus V Fold and OnePlus V Flip could end up being more expensive, but the option of competitive pricing is on the table.
Secondly, the Oppo foldables (and, by extension, their OnePlus rebranded versions) have managed to address a number of long-standing issues with the foldable form factor, something Samsung has yet to do. The Find series has managed to (almost) eliminate the crease that has plagued foldables since the very beginning. Furthermore, Oppo's devices are sleeker when folded because of the lack of a gap, courtesy of the unique hinge mechanism, and they are also lighter.
Thus, the OnePlus V Flip and OnePlus V Fold could, in theory, launch as lighter, cheaper foldables that are also creaseless and gapless. How is that for some meaningful alternative?
Not a true carbon copy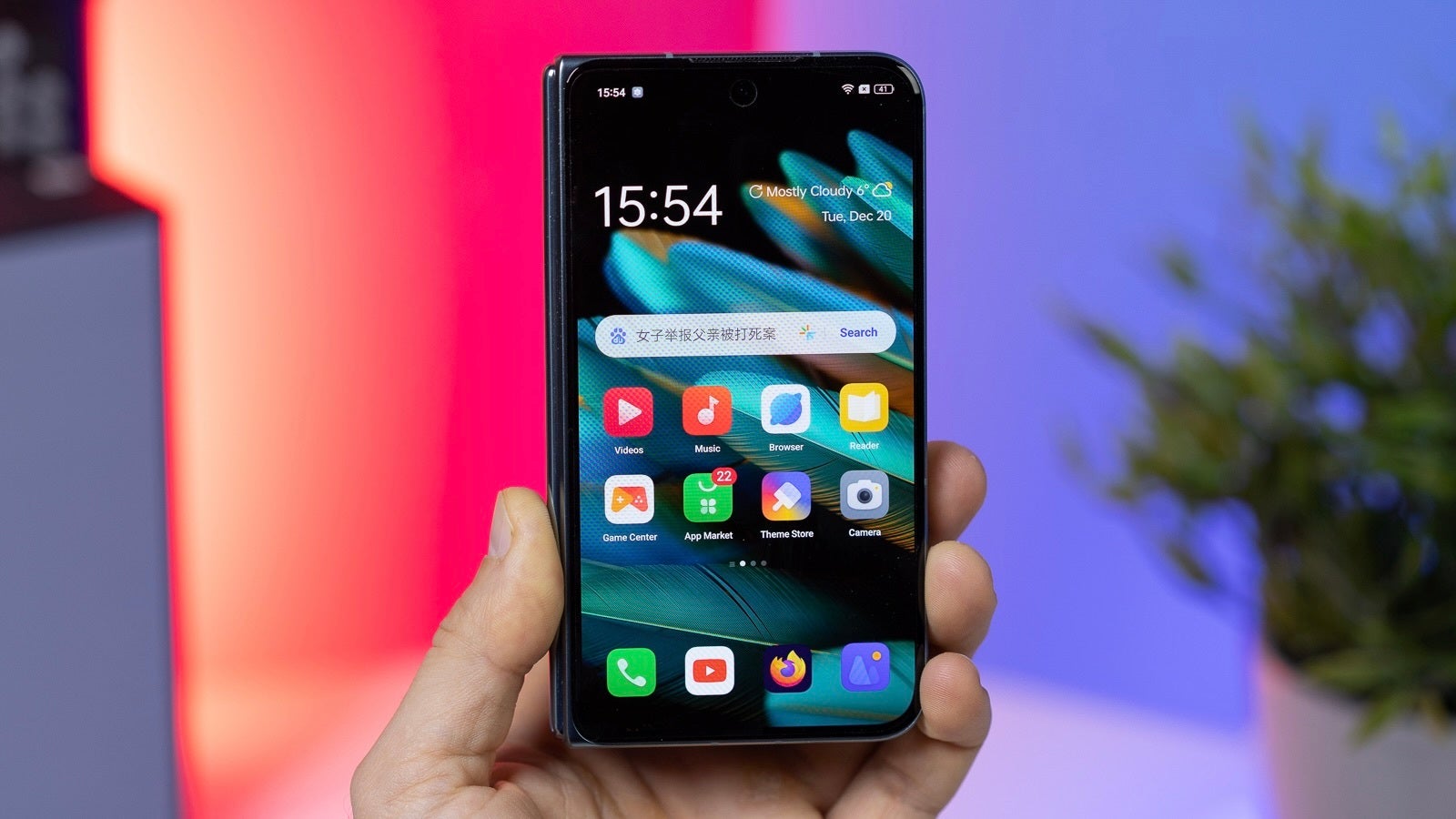 More recently, another leak claimed that the OnePlus foldable will not be a carbon copy of Oppo Find N2 - the tip asserted that the former would boast a 2K screen. While a higher resolution would not be that big of a game changer, the rumor, if true, has much more significant implications.
There are not many high-end devices on the Western market that are powered by a Mediatek chipset. This is why such a processor could spell trouble, at least in the consumer perceptions department. Historically, Snapdragon SoCs have offered greater performance and have been favored by most manufactures, including OnePlus.
If OnePlus manages to incorporate the Snapdragon 8 Gen 2 chipset in place of the Mediatek Dimensity one, this could eliminate a potential deal breaker and ensure that the V Flip and V Fold offer performance that is at least on par with that of the Z Fold 5 and Z Flip 5.
Lastly, OnePlus will almost certainly use its own proprietary Android-based operating system - OxygenOS - for the two foldables. Some adjustments will likely be necessary given the foldable form factor, but the end result will almost certainly appeal more to Western consumers than Oppo's ColorOS, not least because it is more familiar due to the superior brand recognition of OnePlus.
The End Result: A viable foldable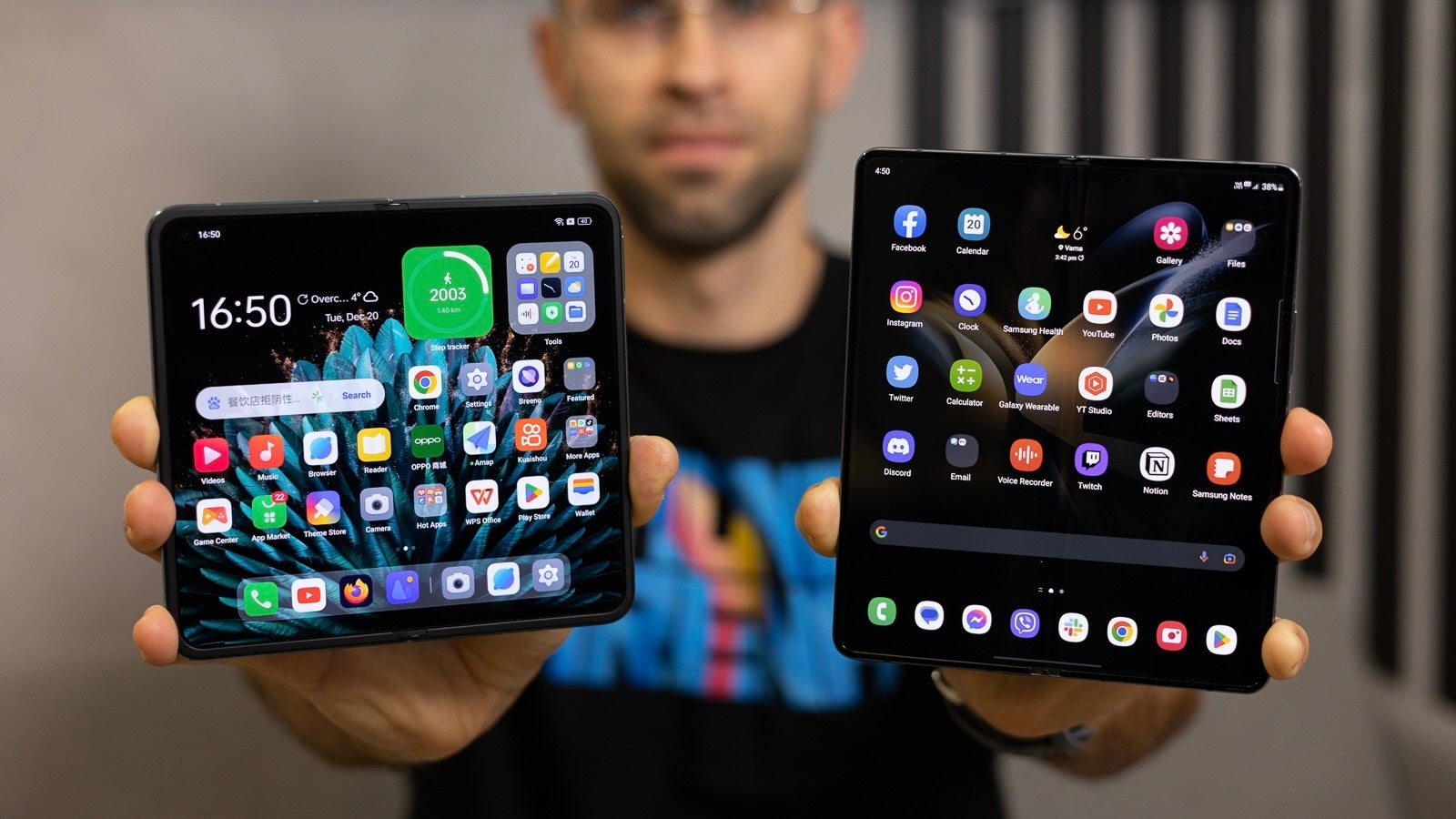 All of this leads me to believe that the OnePlus V Fold and OnePlus V Flip will, at the very least, shake up the foldable market a bit. They have the potential to stand up to Samsung's Galaxy Z Flip 5 and Z Fold 5 and, while I personally doubt they will be true 'killers', they really do not have to be in order to make a difference.
We are already seeing that Samsung is gearing up for some long-overdue upgrades to the Galaxy Z series, like a bigger cover screen on the Flip. This would simply not happen without some competition in key markets like the US.
The bigger picture: Foldables in 2023
For the last couple of years, some in the tech community have predicted the dawn of a 'foldable revolution'. The novel technology, in the development of which Samsung played a key role, promised to forever alter the way we use our mobile devices - not only smartphones, but also tablets and even laptops.
Stagnation versus Innovation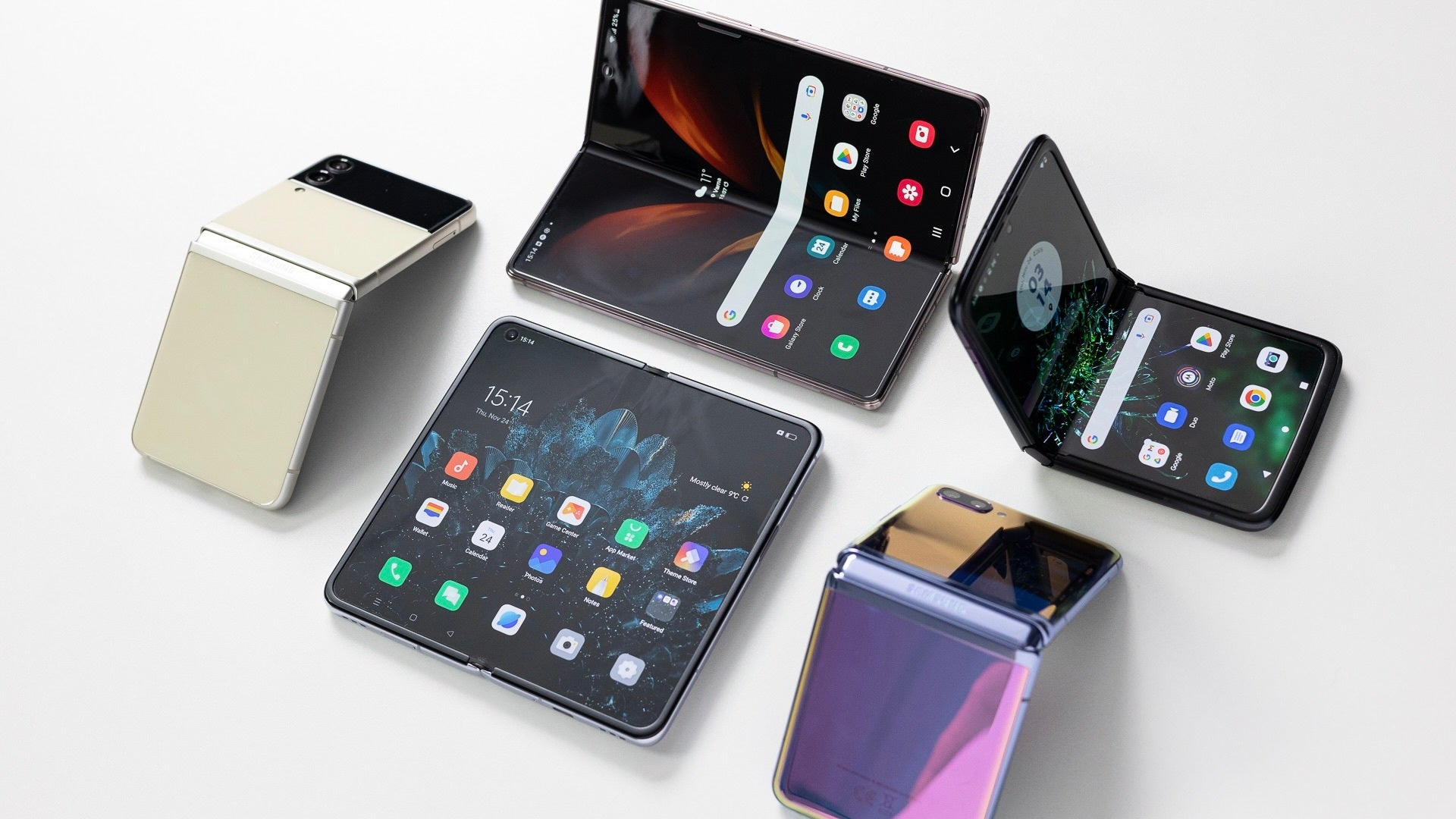 Unfortunately, almost four years after the original Samsung Galaxy Fold, foldables still make up an almost negligible share of all smartphones. While giving a precise number is almost impossible, most analysts estimate that foldables comprise around 1% of all smartphones.
Naturally, a big reason for this is the ostentatious price tag - even the cheapest foldable smartphones cost upwards of $800. But this is just one symptom of an infinitely bigger problem. The most significant obstacle in the way of foldable smartphones becoming truly mainstream is, paradoxically, the company that paved the way for their advent in the first place - Samsung.
The Korean Tech Giant is the undisputed king of foldables, at least when it comes to market share. A huge part of this is due to the fact that, outside of China, there are almost no manufacturers that can provide a meaningful alternative to the Galaxy Z series. In most Western markets, the choice is often between Samsung and Samsung.
This is inherently problematic because lack of competition leads both to stagnation and to (you guessed it) higher prices. Samsung's hegemony over the global foldable market has allowed it to get away with introducing incremental updates across generations, while keeping the prices high. In fact, in China, which is the Mecca of foldables, Samsung introduced beefier, more premium versions of its
Galaxy Z Flip 4
and
Galaxy Z Fold 4
, precisely because of the greater competition.
Will this change in 2023?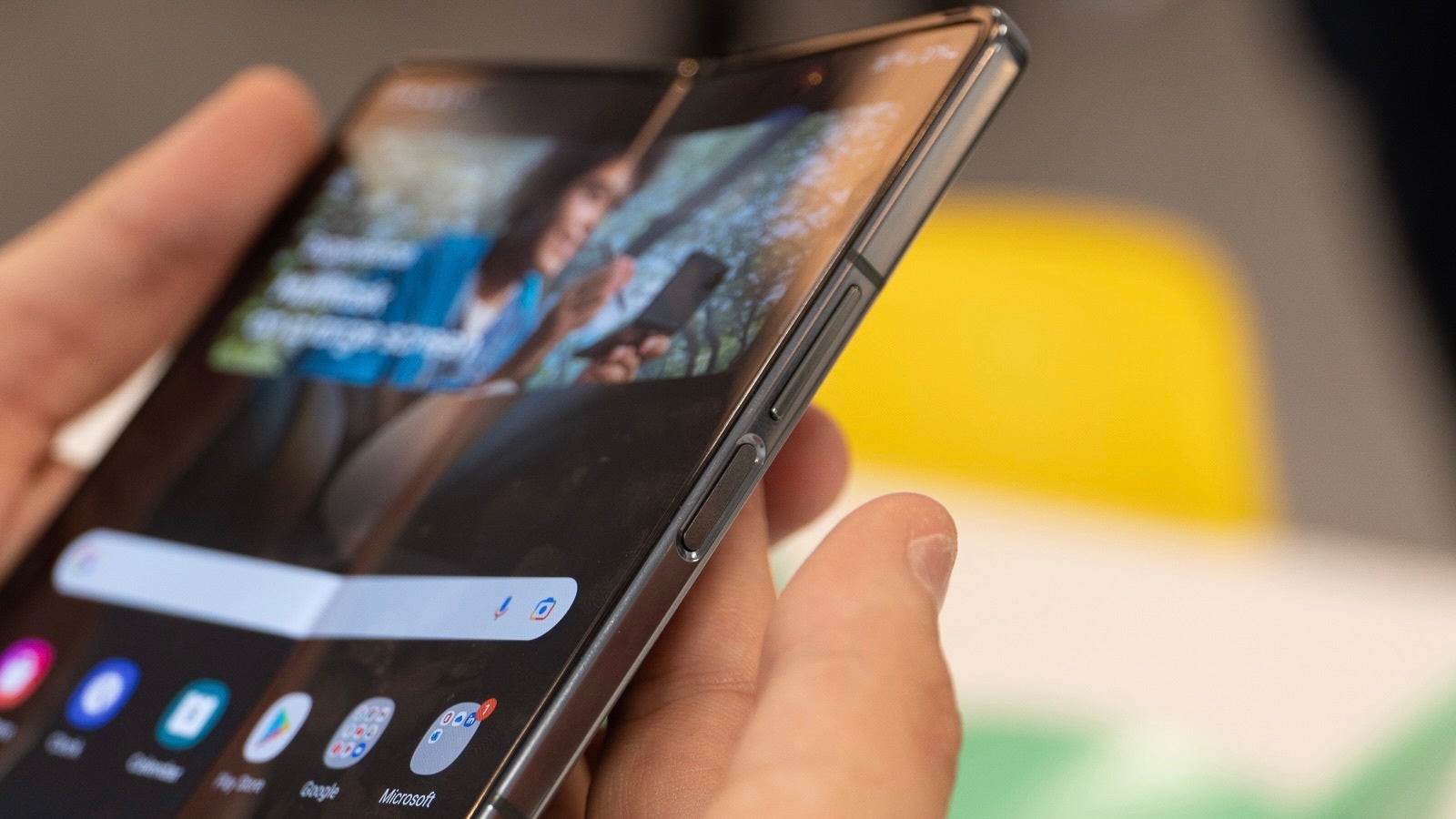 In conclusion, I want to see the OnePlus V Fold and OnePlus V Flip succeed for the sake of foldables as a whole. Samsung has done a great deal for the form factor, but at this point, it is holding it back. The only way this will change is if the Korean tech giant has something to lose.
In short, I don't simply want to see a Samsung Galaxy Z Fold killer. I want to see a foldable market where creases and gaps are a thing of the past and where you don't need to pay ridiculous amounts of money to get the opportunity to experience the magic of foldable technology. This is why I am rooting for OnePlus as any foldable enthusiast should.