Could Android One also include subsidizing cell plans?
13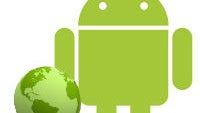 There were quite a lot of big announcements from Google this week, but one of the biggest was the Android One initiative. Android One was put forward as a program where Google would work with hardware manufacturers to help bring high-quality, low-cost Android phones to emerging markets around the world. But, there was another bit of the plan that Google glazed over that could be even more important. Sundar Pichai didn't go into depth, but he implied that the Android One initiative would go beyond hardware, saying, "We are working with carriers to provide affordable connectivity packages for these devices."
This is potentially huge, possibly even bigger than the hardware side of the plan. The cost of mobile hardware is dropping to the point where there are affordable options for most users. The issue now is in the service plans. Google has already shown that it is working on ways to bring connectivity to more remote regions by building a
network of satellites
, but that will be a long process, and Google wants to get people connected as fast as possible, which means working with existing carriers.
Monthly cell plans in emerging markets are nowhere near as expensive as here in the U.S., but can still be a burden considering that there are many areas where the average income is less than $1,000 per year. It is unclear if Google would end up subsidizing plans, but carriers will want to get paid somehow, so we'll have to keep an eye on this.
(Quote found around the 0:45 mark in the video below.)