Cortana will open certain websites on Windows 10 Mobile without having to pin them first
10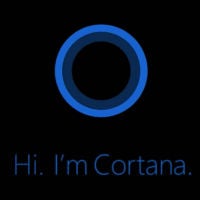 While it has not yet been announced by Microsoft, the latter's voice activated virtual personal assistant Cortana will now open certain websites upon request. Reports published on Sunday revealed that on Windows 10 Mobile, opening the Cortana app and saying the name of sites like Google, Yahoo and Wikipedia would call up their respective home pages on the
Edge
browser.
You do not have to add the usual URL suffixes like .com or .net. The number of sites that Cortana is working with at the moment is limited. So far, sites that Cortana will load up include Google, Facebook, Yahoo, CNN, Pizza Hut and Wikipedia.
Considering that this feature requires Cortana to work closely with the native browser on the phone, it seems that this new capability won't be made available immediately to the Cortana for Android app, or the upcoming Cortana for iOS app. The latter is
currently being beta tested
.
Let's say you want to open the CNN website on your Windows 10 Mobile phone. Opening Cortana and merely saying CNN will result in a message that says "I'm pulling up CNN," followed by the opening of the CNN homepage on your screen. There is no word on when Microsoft will expand this capability, and how many sites will be eventually be capable of getting opened like this. Previously, Cortana could launch a website by vocal request only if that site was pinned to a phone's start screen.
source:
WMPoweruser