Cortana to be more "assistive than assistant" says Microsoft executive
6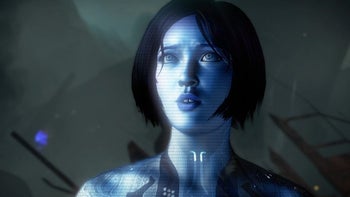 With
the virtual personal assistant market currently led by Alexa and Google Assistant
, Microsoft has new plans for Cortana. That's according to Microsoft Corporate Vice President of Cortana Javier Soltero, who says that Cortana will become more assistive than assistant. By that, he means that Microsoft plans on embedding Cortana inside multiple devices where it can be useful by completing tasks or acting proactively for users.
Soltero said during an interview with
ZDNet
, that Microsoft might have missed out on the thriving smart speaker market. The executive said that the software giant recognized the importance of the device, but that the market ended up "shaped differently than we expected." And while he added that "We are starting to tell a different story" about Cortana, Microsoft's virtual personal assistant is here for the long haul.
"Cortana's not going away. There's nothing further from the truth. Our target is still to build Cortana as an assistant, too. Our intent is to remain coherent. But the result people want is the assistance. We think the one thing can carry the other."-Javier Soltero, CVP of Cortana, Microsoft
The bottom line, according to the executive, is that Cortana will be "situationally appropriate." In that regard, we could see Cortana help PC users set up their new Windows PC right out of the box. Now that's assistance that many computer newbies would be happy to have.
source:
ZDNet