Corning's Gorilla Glass 5 will protect future flagship phones against drops from up to 1.6 meters
34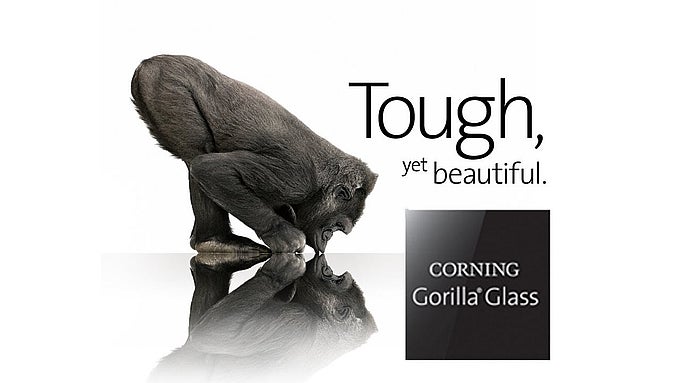 Corning has unveiled a new toughened glass model. Called Gorilla Glass 5, Corning's upcoming chemically strengthened cover glass will provide strong protection against drops from up to 1.6 meters onto rough surfaces.
Compared to its predecessor, Corning's Gorilla Glass 5 will provide better protection against drops from waist and shoulder heights. Gorilla Glass 4, which Corning introduced back in 2014, offered efficient protection when users dropped their phones from about a meter high.
Quoting a recent study, Corning says that more than 85% of smartphone owners drop their phones at least once per year. More than half, or 55% to be exact, have dropped their handsets three or more times per year. The same study says that 60% of smartphone users have dropped their phones from the shoulder and waist level, which suggests that most drops occur when users take their phones out of their pockets or when they use the camera.
Corning says that its new Gorilla Glass 5 model is designed to offer better protection in this common drop-case scenario. The new toughened glass cover is touted to survive about 80% of the time when dropped face-down from 1.6 meters onto rough surfaces.
Corning's toughened cover glass solutions have been used on more than 1,800 device models from 40 major manufacturers. More than 4.5 billion devices have been shipped worldwide with Gorilla Glass in the 10 years which have passed since Corning entered and kickstarted the cover glass industry.
Gorilla Glass 5 has already entered production and the manufacturer has promised to offer more details in the next few months. Given the timeline, this could suggest that the fall crop of flagship smartphones might be equipped with the new toughened glass model.