Corning reduces sales forecats for Gorilla Glass due to weak sales from non-iPad tablets
19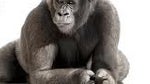 Corning is predicting that its sales of
Gorilla Glass
will drop 25% in Q4 from the prior quarter due to weaker than expected tablet sales (not including the Apple iPad). Corning previously had expected sales of its scratch resistant glass to drop 15% sequentially in the fourth quarter. Gorilla Glass is said to be 20 times stiffer and 30 times harder than plastic.
UBS analyst Maynard Um said that Apple's share of Gorilla Glass revenue has dropped from 80% through last December to 50% from March to September of this year. That would leave sales of the glass more open to be influenced by
the sales of non-Apple products
. Because of Apple's shrinking influence on Gorilla Glass sales, Um doesn't believe that Corning's announcement means anything about iPad sales. In fact, the analyst still expects 12 million Apple iPads to be sold in the current quarter. Even if sales were to drop 10% on a sequential basis, he says the damage to earnings would only be 11 cents a share of 1% of Apple's earnings.As far as weaker tablet sales generally, Um says that the weak economy could be
turning some buyers toward laptop computers
with greater functionality.
There has been some speculation that
Apple iPad 2 production has been declining
with talk of reduced orders for the tablet by Apple in the 2nd quarter although some have said that Apple was merely compensating for ordering too many components for the period. And with competition from the
$199 Amazon Kindle Fire
, the question of whether the iPad 2 has jumped the shark is valid. On the other hand, Black Friday iPad sales at Apple Stores rose 68% from the prior year with the outlets each ringing up 14.8 units each hour. Apple CFO Peter Oppenheimer has said that the company expects record sales of both the Apple iPhone and Apple iPad in this current quarter.
While the non-iPad tablet market might be weak enough to force Corning to reduce its Gorilla Glass sales estimates, Apple CEO Tim Cook feels that
sales of tablets will eventually surpass those of PCs
. Apple has contributed greatly to that cause with more than 40 million units of the iPad sold. Last quarter, Apple set a record with 11.2 million copies of the iPad finding a home.
source:
AppleInsider