Comcast may be working on a mobile network
5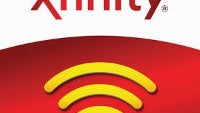 There have been rumors out there for years that
Google
has been looking into building its own wireless network, and lots of users are pretty excited for that possibility. Now, there's a rumor that Comcast may also be looking into building its own mobile network, but we're not so sure that Comcast would generate the same kind of optimism from consumers.
Word has it that Comcast is looking to build a mobile network that primarily uses Wi-Fi for connection, but can fall back on cell service leased from the current crop of wireless carriers. Comcast already has a huge network of public hotspots (the number is currently over 500,000 in the U.S.), as well as through special residential routers that could be placed in as many as eight million homes.
Once you get out of range of that network of hotspots and routers, your Comcast device would then switch to service through an established carrier. It is unclear as yet which carrier would be dealing with Comcast, because the plans are still quite far off. Apparently, Comcast is still in the early stages of its plans, so there's no guarantee yet that this network will even come to pass.