Clearwire cuts LTE deployment forecast by more than half
5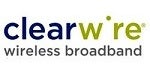 During the company's earnings call, Clearwire announced that it was dramatically cutting the number of planned sites to deploy LTE service from 5,000 sites to 2,000 sites by mid-2013.
The reason given by CEO Erik Prusch was to coordinate its build-out with Sprint. Clearwire holds licenses in the 2.5GHz band. Prusch also added that it will save the company money by not building out the network before the revenue stream justifies it. Sprint will be offering phones that can use that spectrum in the second half of next year.
The company did not provide any further details as to how it would implement plans to reach this revised target, whether it would be by sites-per-market or by markets as a whole. CTO John Saw announced that Clearwire would have 800 LTE sites online by the end of this year. It is worth noting here that the company is measuring its deployment by actual tower count, so we do not know how many markets the LTE roll-out is actually affecting. In some cities, a carrier will likely have hundreds of cell sites in operation.
Clearwire's finances otherwise are flat or declining as the company reported an overall decline in revenue compared to a year ago. The company's subscriber base is up about 1 million from a year ago, now 10.5 million, the majority of which are wholesale subscribers from Sprint. The cost per gross add (CPGA) is down, which is a good sign, but churn is up to 5.1%. Net earnings were a loss. Clearwire says it has enough cash on hand to operate for a year.
Those that are wondering if Sprint will be taking any action in the wake of its recent ownership increase to over 50% of Clearwire, the answer is no. Sprint does not plan to take over operational decisions of the company, rearrange the Board of Directors or anything. The shares were purchased from stock that was owned by Eagle River Holdings which is owned by Clearwire founder and former Chairman (and wireless pioneer), Craig McCaw, so the shift in ownership did not even impact Clearwire's balance sheet.
source: Fierce Wireless (
1
,
2
)