Class action suit says all Apple Watches are defective, seeks $5 million
21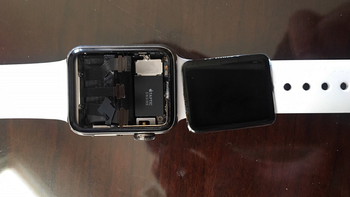 A new class action lawsuit claims that all
Apple Watch
models have "the same defect and/or flaw, which causes the screens on the Watches to crack, shatter, or detach from the body of the Watch (the "Defect"), through no fault of the wearer, oftentimes only days or weeks after purchase." Filed in U.S. District Court for the Northern District of California, the suit seeks $5 million in damages.
Not only does the filing mention that the screens all have the same defect that lead them to crack, it claims that Apple knew about this defect "at or before the time" it began selling the Apple Watch to consumers. The suit alleges that customers complained after the release of each new series. For example, in April 2015, immediately after the release of the Series 0 Apple Watch, customers complained that screens were detaching from the timepiece's body. Series 1 and 2 models launched in September 2016 and customers immediately complained about screens that were cracked, shattered, or detached from the body of the watch. Last September, Apple released the Series 3 Apple Watch and once again the same issues with the display appeared.
In each case, Apple denied that there were widespread problems with that Series' Apple Watch. Eventually, Apple was forced to extend the warranties on Series 0 and Series 2 models due to excessive battery swelling. The company has received complaints through device returns to the Apple Store, posts on Apple Community forums, and through calls and correspondence with Apple Support. The lead plaintiff (Colorado's Kenneth Sciacca) and other members of the class say that had they known about the defects, they would not have purchased an Apple Watch, or would have paid less for them.
This type of behavior has been seen from Apple before. Court documents released last month by Judge Lucy Koh revealed that
Apple knew that the iPhone 6 and iPhone 6 Plus would bend before it released the two models
. Yet, when #Bendgate first started to become a "thing," Apple said the bending was extremely rare even though it already knew that the
iPhone 6 Plus
was 7.2 times more likely to bend that the
iPhone 5s
. Other documents showed that
Touch Disease,
which made several
iPhone 6
and
iPhone 6 Plus
models unresponsive, was not the result of these models getting dropped on a hard surface like Apple stated. It turned out that those were the first two models that Apple manufactured without using epoxy to keep chips in contact with the devices' circuit boards.