Chrome for Android: How to enable mobile-friendly 'Reader' mode for any web site
5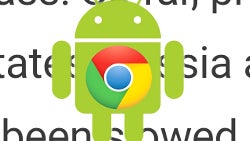 Chrome for Android is the browser that keeps getting better by the day - from an initial sluggish resource hog, to the current lean browsing machine. It still very feature-rich, though, and hides a bunch of functionality under the hood that are tucked away in a hidden menu for the brave to experiment with.
One of these features is a so-called Reader mode. You know what similar read-friendly regimes do on other browsers, right? They reformat any desired web page into a mobile-friendly layout, and strip it down to basics like text and pics - no ads, rich media, and other distractions. Apple has it in the Safari browser, Samsung has it, and many other makers include reading modes that come with the stock browsers of their own Android overlays, but not Chrome.
Or does it? Yep, Chrome for Android has a number of hidden features that can be accessed from the flags menu, and one of those is a Reader mode, which comes pretty close to what other third-party browsers are offering. Here is how to enable it:
1.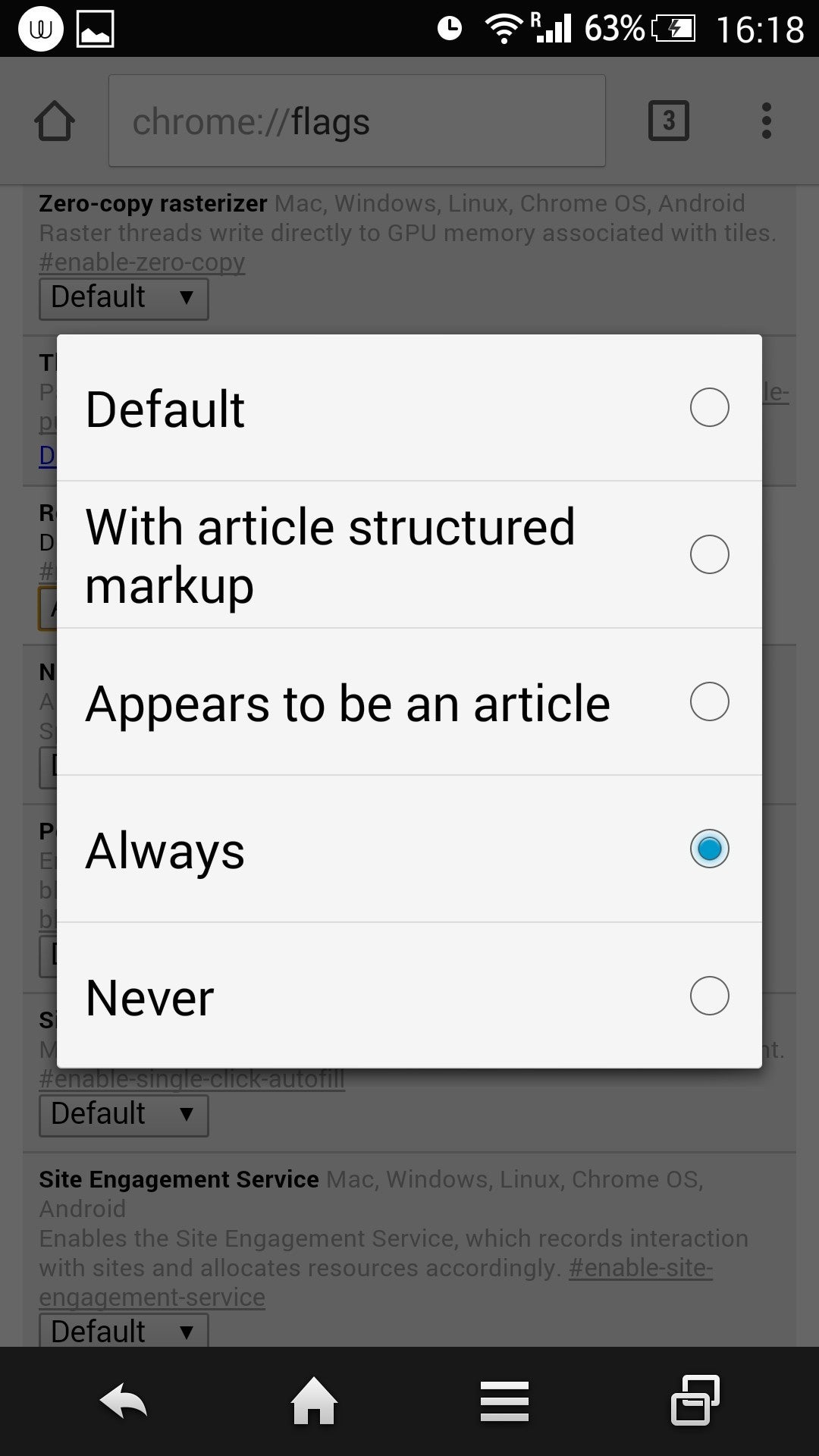 Key in or copy and paste
chrome://flags
in Chrome's omnibox address bar and load the hidden options menu;
2. Google will rightfully warn you that tinkering here is only for those who know what they are doing and aren't afraid of a crash or several; tap on the three-dotted menu up right, and select the "Find in page" option;
3. Type in "reader," and let Chrome find the toggle for you, as there are tons of extra features on that page;
4. From the drop-down menu, choose "Always" to enable Reader mode, or you can choose that it fires up when web site "Appears to be an article," though that one is a bit hit-or-miss in our own experiments with the feature;
5. Tap "relaunch now," and one Chrome loads up again, you will encounter a bottom banner when you scroll on pages that lets you tap it and reload the site in a mobile-friendly view. The difference can be drastic, and the information junkie in you will certainly appreciate the clean, easy to scroll through new layout that results when you tap the Reader mode banner.
Recommended Stories