Chip maker ST-Ericsson faces shutdown as STMicro plans to quit JV
11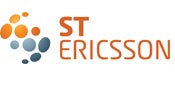 STMicroelectronics, Europe's biggest chip maker, now plans to exit the ST-Ericsson mobile chip joint venture with Ericsson. ST-Ericsson has been losing money for a couple of years now, taking a big hit after its biggest customer, Nokia, decided to switch to Windows Phone and Qualcomm chips.
STMicroelectronics on its part is looking to cut costs and better compete with higher-margin US and Asian rivals like Qualcomm and Texas Instruments.
Swedish Ericsson however also is not likely to be willing to single-handedly takeover the JV that registered an $841 million loss last year.
Analysts don't write off the possibility of ST-Ericsson, a JV employing more than 5,000 people to get shut down completely and sold to the likes of Intel and Broadcom.
"I think it is going to be a complex deal including some reallocation of employees to Ericsson, and the sale of the wireless modem business to a competitor, and some layoffs,"
semiconductor analyst Jerome Ramel of Exane BNP Paribas said.
STMicro shares went up on the announcement which is seen to be good for its business.
source:
Reuters