Chinese Twitter has more monthly users than the 'real' blue bird social network
7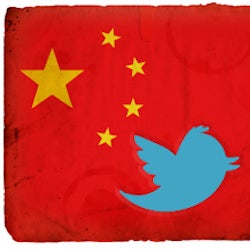 China is a whole other Earth on its own. The amount of people living within its territory is something that you just cannot cognitively process in your mind, but can only read as a number. As we know, the Chinese government has established very stringent rules on Internet access and usage for its some
1.3
billion citizens. Just like Russia, the country has its own versions of social networks and search engines, as Facebook and Google, for example, are banned on its territory. Imagine how big a customers pool those two miss on, thanks to the country's Internet policies.
Weibo, which is the Chinese version of Twitter, has now reported that it had 340 million monthly users, as of March this year, overtaking original Twitter by about 12 million. Take your time and let this sink in.
The Twitter-like platform has managed to generate more users than the global service, even though real Twitter is available in all but three countries on the globe. It's interesting to note that Twitter has been live for three years longer than Weibo, having launched in July 2006. 47% of the Chinese population is not even connected to the Internet yet, meaning that Weibo's users count is set to rise further as more people 'plug in'.
The company reported a healthy increase in year-on-year revenue in Q1. It generated $199.2 million in the first quarter of 2017, compared to $119.3 million for the same period in 2016. Of course, the 'true blue bird' blows its Chinese spin-off way out of the water in the revenue department, but did mark a first-time year-on-year decrease in Q1. Twitter took in almost $600 million before April, 2016, while managed to pull in $548 million in 2017.
source:
Weibo
via
CNET