China had 1.286 billion mobile phone users last month
10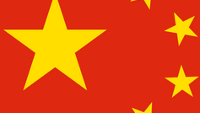 The number of mobile phone users in China at the end of last month was 1.286 billion, according to stats published by China's Ministry of Industry and Information Technology (MIIT). That means 94.5% of the country's population used a mobile phone at the end of last year, and swamped the number of landline users. Only 18.3% of the population in China used a landline last month. That works out to a total of 249.43 million people.
The total number of mobile phone users in China is growing at a rate of .4% each month, or 4.64% annually. 485.26 million, or 37.73%, were connected to a 3G signal as the year came to an end. 875.22 million Chinese, or 68.05% of the population, used their mobile device to surf the web last month. In December, mobile internet use resulted in the consumption of 240,958 TB (terabyte). Mobile phone users in China last month sent 65.15 billion texts, or an average of 1.64 texts per phone number each day.
China Mobile is the world's largest carrier and now has 90 million subscribers connected to 4G LTE service after adding a record 19 million 4G subscribers last month. China Unicom added 1.15 million 3G and 4G users in December, while China Telecom added 2 million such subscribers during the month.
As of last February, China Mobile served 776 million total subscribers, China Unicom had 285.7 million customers and China Telecom counted 185 million subscribers.
source:
DigiTimes