Charlie Rose interviews Apple design guru Jony Ive: "You have to reject reason to innovate"
41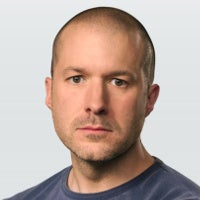 Apple'с chief design officer Jony Ive is often said to be one of the most influential people at Apple, second only to chief executive Tim Cook. Recently, he has agreed to a lengthy and extremely interesting interview with Charlie Rose to speak up about what makes Apple the company that it is, about the spirit of Steve Jobs that still rules the company, as well as his role as head of design.
And while there is a vast amount of topics that the interview covers, we want to start by highlighting the recurring theme of Jony Ive's points: it is the philosophy of making great products that is the driving force and the raison d'etre of Apple as a company, as opposed to other companies driven by their financial sheets.
"The products are the physical manifestation of a set of believes"
Jony Ive starts out by speaking about the way he first met Steve Jobs at the then very tough for Apple times and shares his experience of a design lab that - at the time - operated very inefficiently, making lots of mockups that never left the design studio. The chief designer also speaks about the shared ability to notice very tiny, obsessive details in products with Steve Jobs and how that vision helped create a deep and long lasting friendship with the iconic Apple CEO.
Switching the topic to his personal self, Jony Ive describes his work persona as someone who is
"generally comfortable with being surprised and being wrong ... the first person to raise my hand when something I thought was good turns out to be appalling."
This way, by rejecting bad ideas that often come from the top executive saves tremendous amounts of time and effort. And if you're looking for a proof to that, just remember the allegedly Jeff Bezos-backed terrible idea of the Amazon Fire Phone that has cost Amazon years in research and development, and billions of dollars.
"You have to reject reason to innovate"
It is the creative, inventive part of Jony Ive, however, that comes off as the most inspirational one in this latest interview.
"I feel part artist, part designer, part engineer, part builder... part craftsman, I think it's a mixture,"
Ive says, while meditating over the need not to be afraid of the technical challenges, but to reject reason in order to innovate. At the end of the day, Ive says, the consumer might not be available of the tremendous technical breakthroughs behind a product, but will be nonetheless aware of a deep sense of care that went in the products. And that makes all the difference.
Take a look at the full interview right below.