Changes to Google Play Store UI save you a "tap" when updating your apps
3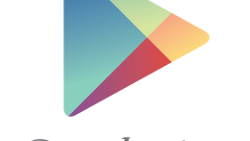 Google has pushed out some subtle and minor changes to the Google Play Store. While not adding any major new features, the improved UI saves you a little time by removing an extra tap that you no longer need when updating an app. Instead of having to head to a specific app's Play Store listing to tap "Update," you can now go to the
Updates
tab and click on the appropriate button without going to the app's listing.
This is because the new update separates your list of installed apps from the list of apps waiting to be updated. With the
Installed
tab, you can choose to have your apps listed in the app by alphabetical order, by last updated, last used and by size.
Google has done a great job with the Google Play Store. Even if the recent UI changes save you just a nano-second with each update, it gets you to your updated app that much faster. Besides, over time, all of these bits and pieces of seconds that you're saving do add up.
source: GooglePlayStore