Cellular South files a lawsuit to block AT&T, T-Mobile merger
9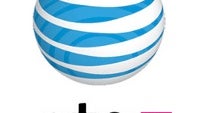 When big boys fight you wouldn't expect nobody else to intervene, but
Cellular South
, a small regional carrier ranking 9th in scale across the States, has filed its own lawsuit
to block AT&T's $39 billion acqusition of T-Mobile
.
"The merger of AT&T and T-Mobile is anti-competitive, and will result in consumers facing higher prices, less innovation, fewer choices and reduced competition,"
Cellular South said in a complaint.
Cellular South has a subscriber base estimated at 887,000 users, barely noticeable when put aside AT&T's 98.6 million, but the regional carrier argues that the "Big Two" including AT&T and Verizon have hurt its business. Cellular South operates in Mississipi, Alabama, Tennessee and in parts of Florida, Kentucky, Arkansas and Louisiana.
The carrier joins a handful of parties trying to block the AT&T-T-Mobile merger. Sprint started the anti-merger campaign arguing that an acquisition would only create a monopoly and hurt competitiveness. The
US Department of Justice (DoJ) joined with a lawsuit of its own
and the FCC backed it up in a statement almost immediately. Seven state attorneys general have also joined in making the chances of the deal passing through slimmer. Forbes estimates that there's a 30% to 40% probability of the merger happening, betting on Sprint's and DoJ's side.
Sprint also sided with Cellular South on this.
"Today Cellular South stands with the U.S. Department of Justice, seven state Attorneys General and Sprint in asking the Courts to protect American consumers from the harms to competition, innovation, and pricing that likely would result if AT&T is allowed to takeover T-Mobile,"
Vonya McCann, Sprint's senior VP of government affairs at Sprint said.
Cellular South Files Suit to Block AT&T's Takeover of T-MobileWashington, D.C. – Cellular South today filed suit to block AT&T's planned acquisition of T-Mobile. The suit was filed under Section 7 of the Clayton Act in the U.S. District Court for the District of Columbia. The lawsuit has been filed as a related case to both the Department of Justice (and seven state Attorneys General) and the Sprint Nextel antitrust litigation against the proposed transaction.Cellular South's complaint states that AT&T's proposed takeover of T-Mobile must incorporate a review from the perspective of regional carriers, like Cellular South."AT&T's proposed takeover of T-Mobile would profoundly impact the interests of the wireless industry as a whole," said Eric Graham, Cellular South Vice President for Strategic & Government Relations. "If AT&T were to complete this deal, not only would it substantially lessen competition, but it would essentially consolidate the market into the hands of the 'Big Two' – AT&T and Verizon."Graham added: "Today's filing is another step in Cellular South's unwavering effort to pursue the best interests of competition, wireless consumers, and our nation's economy."Cellular South's complaint explains that further consolidation of market power in the hands of AT&T and Verizon would mean that:- regional carriers, like Cellular South, will not be able to obtain the latest wireless devices in a timely fashion and at a reasonable cost;- Cellular South and other regional carriers will be forced to pay higher roaming prices – assuming that they are able to obtain roaming agreements at all; and- consumers throughout the country will face higher prices, less innovation, fewer choices, and reduced competition.