Cell phones chip away at family budgets, turn out a recession proof industry
3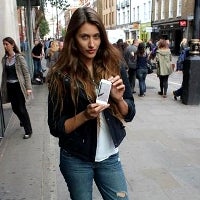 Cellphones are increasingly chipping away at more and more of your disposable income, and it's not the price of the handsets to blame. More than half of the US now carries smartphones, and the spending on phone services rose 4% last year, all the while we were cutting back on dining out, clothes and entertainment.
The industry seems recession proof for now, as more an more people find out about the convenience to carry one device for many functions with you at all times, and the initial excitement, or the ever-increasing sophisticated features, makes them consumer much more data than before, with the respective bill increase.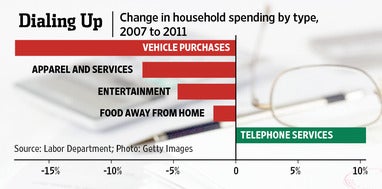 In 2007, when the first iPhone popped up, the average household expenditure on cell phone bills was $1,100 per year, whereas last year we paid $1,216, and with the new carrier data plans the bill is likely to increase even further this year. That is a $116 increase, while the total increase for the other household items has been $67.
In 2007, carriers took home $22 billion in revenue from mobile data, but last year this number shot up to $59 billion, and is expected to add another $50 billion in the next five years or so.