Carbon backup from Koush gets renamed Helium
7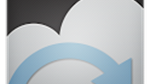 Koush is one of the stars of the Android development world. He is the dev behind ROM Manager and ClockworkMod, and his latest effort has been to build the backup solution that Android has been lacking. Google has done well to backup what apps you have installed, but not the data that goes along with those apps. So, Koush made
Carbon
. Unfortunately, there were some trademark issues, so he has had to change the name of the app to Helium.
The name isn't the only thing to have changed in this update either. There aren't any major changes, but some very welcome ones. App icons have been moved to a hidden dot file, so once you redo backups it should cleanup all the app icons from your Gallery, which is always an annoying issue. Additionally, cloud backups are now separate for each device, and there have been some Windows Installer fixes, which should help out those who are using the app without root. For those with root, there is a new option to backup your WiFi settings.
If you want to give Helium a try, it is available for free in the
Google Play Store
, and it does not require root as long as you have a Windows PC.