Can the iPad mini out-sell the Nexus 7 and Kindle Fire HD?
37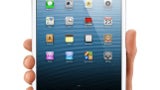 So, it's finally here, eh? The iPad mini is announced and almost all the recent leaks and rumors we heard of have been confirmed. The iPad mini is a small and beautiful tablet, with a 7.9" display, aluminum casing and support for all the 275,000 tablet-optimized apps on the App Store.
As beautiful and cool as it is, however, we're still having some trouble taking the fact that the entry-level model will be sold for $329, which is significantly more than its biggest competitors - the Google Nexus 7 by Asus and the Amazon Kindle Fire HD 7", both of which can be yours for $199. But with pretty much anything else in life, it's all a matter of pros and cons. You didn't think that Apple's going to put that $129 premium just for having its shiny fruit logo on the back, did you?
We're sure that many of you did, actually, but while it's certain that Apple enjoys higher-than-standard profit margins for its products, it's true that it also delivers where others make compromises. What we find very interesting is how each company is simply going for the type of user that is more likely to buy its device.
Let's take Google's Nexus 7 as an example. The device isn't that bad in terms of design, but it's by no means anything special with its generic looks and plastic material. Well, that's been one compromise that Google (or Asus) had to make in order to keep the production cost as low as possible. Remember that Android tablet had a really tough time selling, so manufacturers were forced to just cut the price as much as possible in order to make them enticing for users. However, one area where Google didn't compromise, but was actually quite generous, was the hardware under the hood. Why is that? Google knows that Android, especially the Android tablet, is a device that is more likely to end up in the hands of a tech-savvy user. Most of the advantages that Android has over iOS are mainly appealing to tech-savvy users who like having freedom over the entire OS, and who find joy in achieving impressive benchmark results. Now that's something iOS users don't really care for, but for an Android device - it is very important, so here's why the Nexus 7 is a generic-looking, plastic tablet, but with a powerful quad-core Tegra 3 processor inside.
Meanwhile, for Apple it's been the other way around. While the company has decided to use an inferior processor to what it has in the 9.7" iPad, it's kept the fine aluminum housing and high-quality construction method to achieve that premium feeling that it's products are so popular for. By not focusing so much on the hardware, but delivering in areas that are way more important for the typical Apple user, Apple is simply playing a different kind of game - different from Google's, that is. And we shouldn't forget that the iPad mini actually comes with 16 GB storage, while the $199 Nexus 7 features just 8 GB. If you want a 16 GB Nexus 7, this will set you back with $249, which reduces the price difference between both products significantly. (Although, it is currently rumored that the 16 GB Nexus 7 will go down to $199, just like the Kindle Fire HD, and the 32 GB variant will be sold for $249.)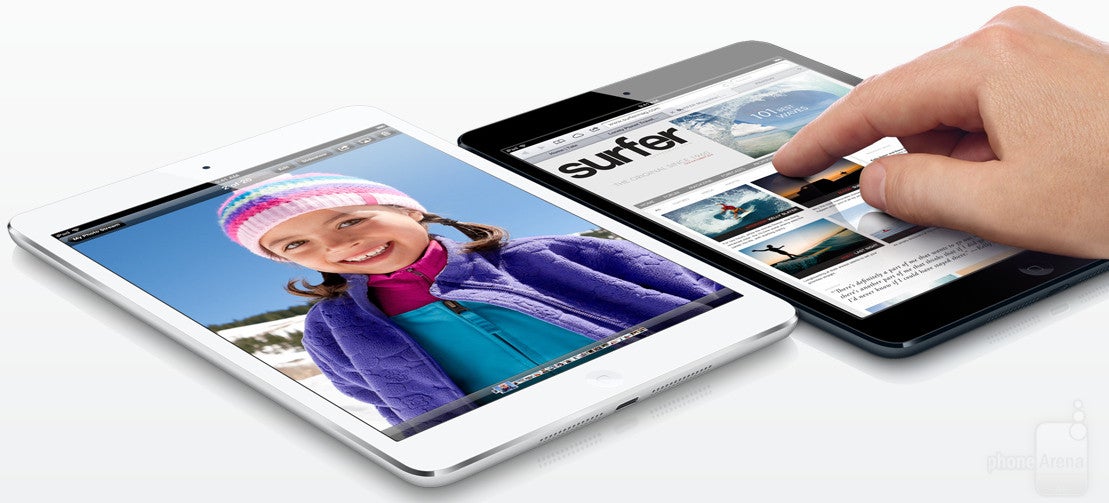 iPad mini will be available starting November 2
And what about the third player, what about the company which actually made the $199 tablet possible? Ever since the Nexus 7 8GB came, Amazon's Kindle Fire has been largely ignored due to its inferior hardware and limited software experience. As the company managed to get a pretty good taste of the tablet market, though, Amazon decided that it does want to stay in the game, so it naturally unveiled the Kindle Fire HD - a new 7" model with upgraded internals and screen, better construction and still a somewhat limited Android experience. What we have to point out, though, is that the words "full Android experience" actually matter most in our happy little geek world, but with tablets being predominantly consumer-centric devices, we have to keep in mind that the "full Android experience" doesn't really matter that much in the outside world. If you think about it, you'll see that Kindle Fire HD actually has it all - it has music, movies, books, magazines, apps... well, it doesn't have as many apps as the Google-blessed tablets, but why should the average Joe care about this? Exactly, in the outside world, 50,000 apps might as well be equal to 500,000, and hardly anyone's going to notice the difference, because almost all the essentials are covered by those 50,000 apps. This is the reason why we think that Amazon will continue to rival the Nexus 7, especially when you have in mind the hordes of consumers passing through its online store each day.
But let's get back the main question of this post, and it is "Can the iPad mini out-sell the Nexus 7 and Kindle Fire HD?" Our guess is that it will, but not by such a great margin as the bigger iPad is out-selling its 10" competition. If we have to be honest, the big iPad is simply slaughtering the competition right now, but we can't really see that happen in the small tablet market yet, since here Apple's going to take the role of the newcomer, not the founder. And, with a part of users going for small tablets doing so simply because of the lower price, we can expect that most of them will probably prefer something more affordable like a Nexus 7 or a Kindle Fire HD. The rest, who are on the lookout for a small tablet simply because they don't want a bigger one, will be more likely to go for an iPad mini, because of its bigger appeal and rich content ecosystem, in the center of which stand those 275,000 tablet-optimized apps.
What do you think - will the iPad mini be able to beat the Nexus 7 and Kindle Fire HD in their own game?