Can HTC's superphones worry Samsung? HTC President seems to think so
99+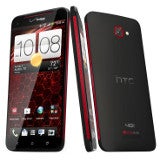 HTC used to be a fearsome figure in the Android space. Having built both the very first and second Android phones, the manufacturer had accumulated significant experience with the OS by the time the other companies joined the party. However, a few handset generations later and HTC is no longer the go-to manufacturer for Android devices. Nowadays, it is Samsung that is the king of the Android hill. The South Koreans are selling tons of handset to millions of people, while HTC is finding it hard to cope with the highly-competitive landscape.
Even though these might be tough times for the Taiwanese, it's good to know that the spirit of the company is still strong! How do we know? Well, it turns out that the President of HTC's North Asian division, Jack Tong, has said that due to the success of the
HTC DROID DNA
/ J Butterfly /
Butterfly
superphone, Samsung has been making "
fewer moves
" recently, in order to see what HTC is going to do next. According to Tong, that "
means HTC has the ability to make Samsung worried.
"
Why not? Things are progressing so wildly in the mobile industry that a company can literally go from top to bottom and from bottom to top in just a couple of years. To be honest, we don't believe that Samsung will be going anywhere soon, but HTC does have a chance of making it big again, should it manage to build on the success of the DROID DNA with its upcoming smartphones.
We doubt it that Samsung is too worried right now, but it is true that Samsung can learn a thing or two from HTC.
via:
AndroidAuthority