Camera Lens cases for Samsung Galaxy S7/S7 edge hands-on
50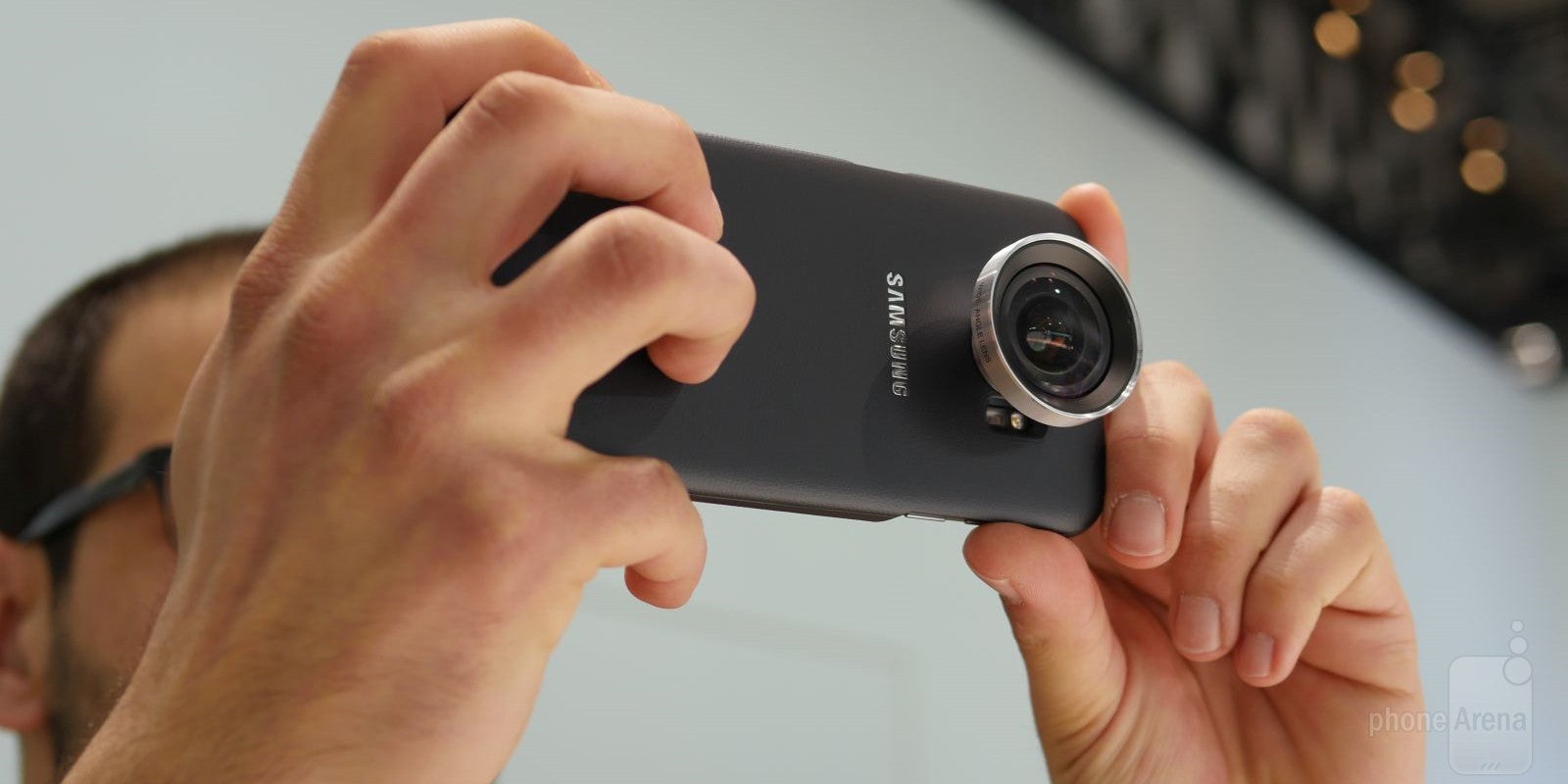 The obligatory Galaxy S series entourage has swelled enough to include just about all kinds of official accessories for the Galaxy S7 and S7 edge, but for the most part, it's just old faces made for the new gadgets. Two cases, however, stand out, for they are no ordinary cases at all—the so-called Lens Cover.
The Lens Cover are really two new cases from Samsung, and serve very different purposes. Since we can't find official information regarding their names, we're guessing that they'll be marketed under a common name. Still, it's important to keep in mind that one features a telephoto lens (so subjects appear closer than without the cover) and the other is a wide-angled one allowing you to fit more into the frame than if shooting without it. Obviously, the two cases are intended for photography buffs, since they're anything but practical for everyday use as you can see from the photos. Snapping that lens off would be way too easy.
In terms of the materials used, we're treated to a plastic cover featuring Samsung's now signature faux leather finish on top, and a snugly textile inside to avoid scratching the back. There are cutouts for all the important jacks and buttons, and from our testing access was easy and pleasant. In all, the usefulness of these cases is still under question, as we haven't had the opportunity yet to really dive in and analyze the quality of stills, but their utility—especially the wide-angled one—is undeniable. Still, given the size of the protrusion at the back, we feel most people will have a hard time keeping these intact, and especially when traveling accidental damage would be a real possibility.
In terms of pricing, release date, and regional availability, we unfortunately have nothing to report, though we've reached out to Samsung and will make sure to update this piece if some information is sent our way. Until then, enjoy the photos and the hands-on video.