Calling radio station purchase a 'stunt', BMI sues Pandora
6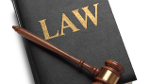 The other day, we told you how buying a radio station in Rapid City, South Dakota, would
allow Pandora to lower the amount of money it pays to music publishers and record labels
for streaming music from their artists. The purchase of KXMZ-FM would allow Pandora to do what some of its rivals do. For example, iHeartRadio not only has a streaming music service, it also owns a number of terrestrial radio stations. BMI, a company that collects licensing fees for artists and distributes it to them, went to court on Thursday to
sue Pandora
in the hopes of blocking the acquisition.
BMI's filing in U.S. Southern District Federal Court in New York, called Pandora's purchase of KXMZ-FM a "stunt" and accused the streaming music service of acting in bad faith as it negotiates new music licensing contracts. Terrestrial stations like KXMZ-FM (which boasts of playing "today's hits without the rap") pay
less in royalty fees
than online companies do, and Pandora was hoping that its purchase of the station would allow it to lower the amount it pays to firms like BMI and ASCAP.
In response, Pandora blamed the response to its purchase of the FM station to a case of music publishers discriminating against Pandora. The latter also noted that a consent decree entered into by BMI and ASCAP forces them to accept lower payments from Pandora as a result of yesterday's acquisition. The consent decree was agreed to by both ASCAP and BMI after the organizations were sued by the Department of Justice for anti-competitive behavior.
This is just the beginning of what will probably be a lengthy and time consuming legal battle. The suit asks the court to come up with a blanket rate to be paid by Pandora for all music streamed on the site. Last year, Pandora paid 4.1% of revenue to publishers, while after the purchase of the radio station, the firm seeks to pay the 1.7% standard rate for terrestrial stations negotiated by the Radio Music Licensing Committee.
source:
Billboard
via
TheVerge
,
Engadget