Calcoid for Android is the sexiest scientific calculator alive
14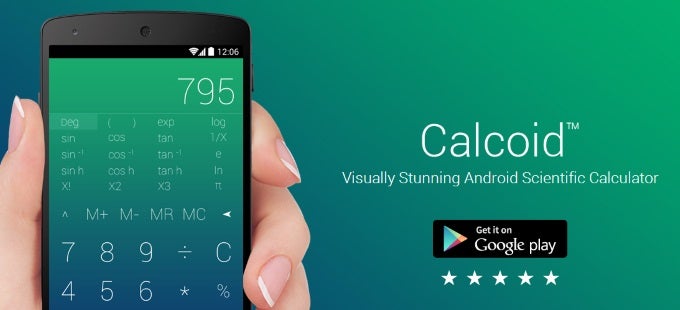 | | |
| --- | --- |
| Developer: Americos | Download: Android |
| Genre: Tools | Price: Free / $0.99 |
We can say many wonderful things about calculators, but sexy isn't one of them. And Calcoid wants to change that. To make a scientific calculator that's powerful enough for calculus look hot, Calcoid is dressed in thick gradient colors, translucency, and not a single button is visible.
Numbers and functions are presented in bold text. Your eyes will be pleased, Apple will be proud, and Google will demand more white space because of material design.
In addition to amazing backgrounds, Calcoid boasts better-than-human-brain familiarity with trigonometric functions, degress/radians, exponentials, logarithms, and percentages. The app's free version is ad-supported and limited to a single background, while paying $0.99 will unlock all available backgrounds.
They are "Calcoid Signature", "Sexy Red", "Rich Purple", "Cool Water", "Incredible Green", and "Magic Magenta". Who said math can't have fancy colors? Not only that, but the app features user customizable sounds that can be toggled on and off.
Although its looks scream "iOS 7", Calcoid is made exclusively for Android and its developers plan it to stay that way. You won't be getting a prettier calculator app in the Play Store anytime soon, so go and get it right away.