CTIA Wireless Association wants standardized jacks by 2012
6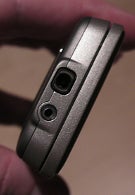 The CTIA Wireless Association, an international trade group comprised of mobile device manufacturers, is backing an attempt to standardize certain jacks by January 2012. The group is trying to make a 3.5mm connection the mobile standard for earphones, headphones and micro-USB connectors for mobile products. Members of the industry got together starting last April in an attempt to come to an agreement on the standard jack size. The manufacturers claim that by using a one size fits all devices program, it will be the consumer who benefits in the end. "By simplifying input and output features on mobile devices,
economies of scale
will reduce consumers' costs," said CTIA president
Steve Largent
. F.C.C. Chairman Julius Genachowski agreed, saying that consumers, inventors and the environment would all benefit. Reusing chargers on multiple devices could lower electronic waste. Currently, it is possible for the same device to have different connectors on separate carriers. An example of this is the HTC Touch Pro2 which has a 3.5mm jack on the Verizon and Sprint versions, but uses an Ext USB connector on the T-Mobile model.
source:
Yahoo