CTIA 2012 kicks off soon: here's what to expect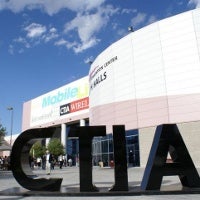 CTIA 2012 is one of the biggest shows focusing on wireless technology for the year, and while we've already seen CES and MWC, this one here differs by putting a strong accent on the US market. First, the dates - the show of the Cellular Telecommunications Industry Association will be held in New Orleans from May 8th to 10th, with pre-show events scheduled for May 7th. This is a departure from the earlier tradition of holding CTIA in mid to late April, and gives more time for manufacturers to get devices ready.
With the big shows like CES in January and MWC in February, CTIA would usually come too soon in April getting only the leftover announcements. Some products would make an entry at CTIA, but it would generally lack much of the fuss. Hopes were that moving to May would fix that, but Samsung might have spoiled that attempt. The Korean company scheduled its own Galaxy S III event for May 3rd in London, a gathering that will steal much of the spotlight.
In previous years, Sprint has traditionally been one of the best represented carriers - it used the show to unveil the original HTC EVO 4G, the first 4G US phone, in 2010, and in 2011 it brought the HTC EVO 3D. But this year, the carrier has already announced the HTC EVO 4G LTE, robbing the show of one potential launch.
And while we expect a couple of handsets to make their official entry at this show as well, in 2012 the focus might move from phones and specs to spectrum.
"You're going to be hearing more from carriers about the things they can do with more spectrum," CTIA CEO Steve Largent said. "We are falling behind because other countries are rolling out new spectrum for their wireless carriers and we don't want to fall behind."
The biggest news might come from
T-Mobile
, though, if the company reveals the first details around its upcoming 4G LTE network. We've seen T-Mo waltz around Sprint earlier, and we wouldn't be surprised if the two carriers announce a joint effort for an LTE network. Sprint is in dare need of financials after spending billions on iPhone subisidies and its Network Vision program needs to move fast if it wants to catch up with Verizon and AT&T.
Some controversies over undergoing deals might also get attention. T-Mobile has already spelled its concerns over Verizon's attempt to acquire AWS bands from major cable companies, but T-Mobile itself is shopping for additional frequencies from AT&T.
Devices: will we get surprised?
Droid Incredible 4G LTE
. The carrier put out a webpage about the device online, only to pull it shortly after. That was enough for the Internet to notice and here's what you can expect of the Incredible 4G LTE:
- a 1.2GHz dual-core processor, 1GB of RAM,
- a 4-inch qHD Super LCD screen,
- an 8MP camera,
- Ice Cream Sandwich and HTC Sense 4.0,
- 8GB of storage.
Nokia might be catastrophically losing market share across the globe, but it did manage to warm up and rejuvenate its relationship with US carriers. First, the Lumia 710 on T-Mobile, and then the Lumia 900 on AT&T are both good examples of what the Finns to stateside.
We can only theorize whether Nokia would bring any new devices to CTIA this year, but thinking about the match between the strong US focus of the show and the company's ambitions for the US market, that seems like a possibility.
There were a couple of disappointments with CTIA 2012, though. One of the companies that we admire most for its designs, will skip this year's show. "Sony Mobile Communications will not be attending CTIA this year," Sony's PR rep, Chelsea Alexander, announced earlier. Well, hopefully we'll see Sony back at CTIA next year.
Finally, despite stealing much of CTIA's flair with its own Galaxy S III-centric event, Samsung has the potential to release phones faster than most if not all phone makers. We wouldn't be surprised to see Samsung-branded devices make their entrance on US carriers at the show, but our guess is that those won't be high-end devices. Some mid-range warriors would still be welcome, bringing more variety to the phone industry and variety is something we always appreciate.
We'll be live at CTIA 2012!
Overall, that's what we expect to see at CTIA 2012. The best part is that the show might (and hopefully will) surprise us, and we'll be ready to bring you those surprises straight from the showroom floor. Former president Bill Clinton has a keynote about technology also, so that's something to look forward to as well. And yes, we'll be at the show covering the news as it happens, but while we're getting ready for a busy next week in New Orleans, let us know what you wish and expect to see at this year's CTIA in the comments below.