By December, there will be 800 million Android phones active vs. 300 million Apple iPhones
26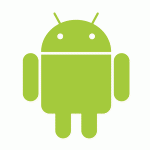 Now that we have a new entry, or shall we say
a resurgent entry in the smartphone market
in BlackBerry, what will the global market look like by the end of the year? This is the question that ABI Research answered with its latest forecast. The researcher expects to see
1.4
billion smartphones in use by the end of the year, a
44% annual growth rate
. That will be down slightly from the 45% seen in 2012, but still a fantastic rate of growth considering that the world economy is not exactly booming.
down from the 70%
of the global smartphone market that Android owned in the third quarter of 2012. With 21% of the global smartphone market, iOS will be on 294 million active smartphones by the end of the year.
The
real excitement
is for third place, a battle expected to be fought between BlackBerry 10 and Windows Phone. Windows Phone is expected to have 3% of the global market by the end of December,which works out to 45 million units. ABI sees 20 million BlackBerry 10 units in users' hands by the end of the year. A little better performance from BlackBerry, or a little worse from Windows Phone and we could see a surprise in this battle by year end.
ABI Research is still seeing rapid growth in the tablet market, which is still in its infancy. A 125% growth in the global tablet market would result in 268 million slates available by the end of the year. 62% will run iOS and 28% will be Android flavored.
source:
VentureBeat