Breakthrough sensor to give our smartphones a sense of smell
17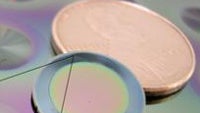 Sensors are the next big step for smartphones on the road to the Star Trek dream-device, the tricorder, and a new miniature "electronic nose" might have made that step. A new type of a MEMS vacuum pump, hundreds of times smaller than what's been previously available, gives an "add-on sense of smell" for all sorts of mobile devices like spectrometers, but most excitingly it could end up in smartphones.
Today's sensor for smell try to detect a chemical reaction for specific toxins and are only useful for spotting a certain type of smells/gas like carbon monoxide or smoke. This new "electronic nose", a device developed by Honeywell for use in Defense Advanced Research Project Agency DARPA micro-drones, however, is truly multi-purpose. It's a full-fledged mobile mass spectrometer that monitors all elements in a particular sample, and then you can run this sample against a database with common substances. This would allow you to have one tiny sensor detect everything - from air pollution to dangerous chemicals.
"What we have done is create the world's smallest vacuum pump -- a unique enabler for a whole new class of analytic instruments,"
Honeywell's ACS Labs principal research scientist Wei Yang said.
"Many people have tried to downsize analytical instruments in recent years, but the vacuum pump was the last obstacle. Previously the smallest models were brick sized and consumed 100 watts, but ours is now penny sized and uses less than one watt."
To achieve that, Honeywell had to figure out how to make 100 000 tiny turbine blades on a centimeter-sized disk, and it somehow did.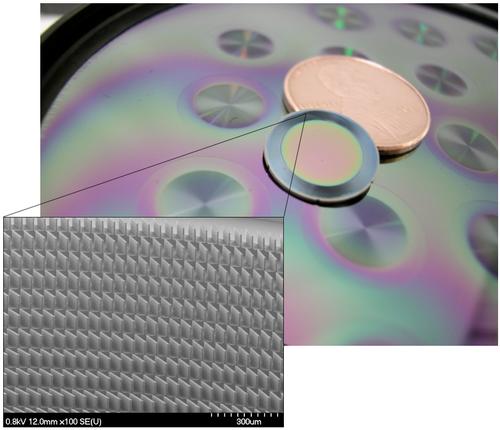 100 000 tiny turbines power the MEMS vacuum pump.
"One thing we are very excited about is putting these into smartphones, essentially adding a sense of smell that can sense everything from toxic chemicals to pollen to general air quality,"
Yang said.
"They could keep a cumulative record of exposure for every person carrying one, noting when and where a user was exposed."

Don't expect the sensor to arrive in next year's smartphones, though. It will take at least a couple of years, with expectations that this might land in device of the coming decade. But it sounds like a wait that many would want to cut short - the technology and its prospects are fascinating.
"In the coming decade, this innovation is going to usher in all types of very sophisticated instrumentation for handheld mobile platforms,"
Yang said.
source:
EE Times