Blind Camera Comparison: you choose which smartphone's camera did best - May edition
75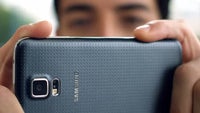 The poll is now closed. See the results below.
It has been well over a month since we did our last blind camera comparison. Back then, the
Nokia Lumia 1520
ended up winning the gold, followed by the
LG G2
and the
Sony Xperia Z1S.
Which phone is going to be crowned best this time? Well, that is up to our readers to decide.
In the slideshows below you'll find photos of five different scenes, all taken using seven highly-acclaimed smartphones. Of course, we're not going to tell you which phones we've used and we're not going to give away any hints. After all, we're asking you to vote for the photos you like best, not for the phone you're most excited about.
You should know that we've stripped all EXIF data from the photo samples so don't even bother looking for hints there. Also, we've shrunk them all to a resolution of about 3.3MP in order to make things fair for all handsets.
With that out of the way, let the voting begin! The poll where you can cast your vote is at the very bottom of this post.