BlackBerry users to get free apps to make up for outage
4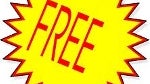 BlackBerry users who recently have been
stung by a series of outages
that reached around the globe, are being offered
$100 in free apps by RIM
as a way of making up for the days that BlackBerry users could not use their handset. The free apps include
SIMS 3
,
Bejeweled
,
Texas Hold'em Poker 2
,
Bubble Bash
and
Shazam Encore
. RIM says more titles will be handed out later. Enterprise users will also get one free month of technical support and current contract holders will get a one month extension of their contract; those without a technical support contract will get a one month trial of the service.
Now that
RIM co-CEO Mike Lazaridis has apologized
for the outage that took place last week, the company is trying to put the whole affair behind it. But is an offer of $100 worth of free apps enough to soothe the anger of BlackBerry users? If you are a BlackBerry user who was affected by the service problems last week, let us know if you are satisfied with RIM's offer by leaving us a comment in the box below!
For those BlackBerry owners who need a good laugh after the frustrating period of time without service for their phone, or for others who just could use something to chuckle about, we bring back a video that appeared on a BBC comedy show a while ago. Despite the age of the video, the topic is as current as can be! (For those unaware, Orange is the name of a carrier in the UK)
source:
Yahoo