BlackBerry to the rescue: Sony saved by cache of BlackBerry devices following hack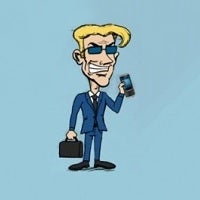 The cyberattack on Sony Entertainment did more than just result in a weird
distribution of a movie
, or reveal a lot of executive-level emails which could pass for elementary school bickering, or disable the company's ability to manage payroll.
The hackers erased Sony's servers and computer hard drives after pilfering the data, leaving nothing working, from email to internal phone systems, directly affecting some 6,000 people.
Undaunted, the Sony team got creative. The payroll department found an old machine to print paychecks manually. Employees communicated via their personal email accounts and cell phones. Then the IT department found treasure, a stash of old BlackBerrys.
Using the legacy BlackBerry Internet Service (BIS) and BlackBerry Enterprise Service (BES) architecture, Sony was able to get its email up and running, away from the further compromise by the hackers because BIS and BES use stand-alone infrastructure.
If used before the hack, would BES have saved Sony from the hack to begin with? No, due to the pervasive and ruthless nature of the attack, plus the fact that Sony has been compromised so many times in recent years, BlackBerry would not been able to save Sony at the onset, but BlackBerry did help the studio out in the aftermath, and that is a nice feather to put in the cap.
sources:
The Wall Street Journal
via
CrackBerry