BlackBerry posts Priv apps to Google Play Store
30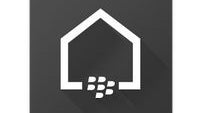 The
BlackBerry Priv is finally up for preorders
, and BlackBerry is getting ready for the launch by releasing a number of Android apps for the Priv into the Google Play Store. This is obviously proof that BlackBerry believes the software is ready for prime time ahead of the device's expected release date of November 6th.
There are a number of new apps that BlackBerry has added or updated in the Play Store, including: MicrosoftexFAT, Notes, BlackBerry Calendar, Contacts, BlackBerry Hub, BlackBerry Keyboard, BlackBerry Services, Tasks, BlackBerry Device Search, BlackBerry Password Keeper, BlackBerry Launcher, BlackBerry Camera, and DTEK.
Many of the apps, you can probably figure out what they're for just from the name, and the functionality wouldn't be much of a surprise. The BlackBerry Keyboard app has some interesting notes in the release info because it mentions options for customizing settings on the physical keyboard on the Priv. MicrosoftexFAT will allow users to format SDXC cards using exFAT. And, DTEK is the app that allows users to keep track of your privacy and security settings as well as what data various applications are collecting and what apps have access to your camera, microphone, location, and personal information.