BlackBerry opens up BlackBerry 10 to work with competing MDM devices
19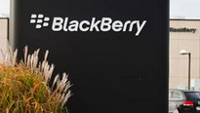 BlackBerry announced today that it is opening up the BlackBerry 10 OS, to work on competing MDM devices. Of course, BlackBerry offers its own MDM service with the BlackBerry BES 10, which has recently been opened up to track iOS and Android flavored devices. BlackBerry has also opened up its BBM messaging platform to include iOS and Android users. Later this year, both BES 10 and BBM will support Windows Phone handsets.
AirWatch, Citrix and IBM will be the first companies able to offer a non-BlackBerry MDM product that will work with BlackBerry 10 handsets. BlackBerry's John Sims, head of global enterprise services, explained the reason behind the move when he pointed out in a press release (which masqueraded as a Q&A interview), that the manufacturer is "
positioned to be a major player in the multi-trillion dollar Internet of Things market
." To be everything to everyone requires a certain amount of flexibility that BlackBerry has shown itself quite capable of achieving.
The trillion dollar question is whether BlackBerry is shooting itself in the foot by opening up its mobile OS platform to competing MDM manufacturers. But Sims says that with BES 12 getting prepped for a launch later this year, BlackBerry's MDM solution will soon support iOS, Android, Windows Phone, BlackBerry 10 and older BlackBerry models. "
This means BlackBerry is the only company that can support the full range of an organization's mobility management requirements
," states the executive.
Sims also took the opportunity to promote BlackBerry's security record, saying that nothing is more secure than a BlackBerry device managed by a BlackBerry server. He added that regulated industries are drawn to the combination because of the company's "
level of security that is incomparable with any other enterprise mobility provider
."
source:
BlackBerry