BlackBerry board of directors rejected offers to buy the company in pieces
3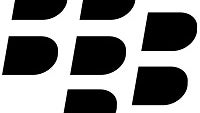 As the dust settles from what turned out to be a
non-event
, details about the mindset at BlackBerry, and how it considered offers from companies that had a financial interest in buying parts of the company are starting to become known.
The problem for BlackBerry has been that the whole company is not an appealing takeover target, but parts of it are quite attractive, and it turns out that a lot of companies, from Apple to Qualcomm, expressed interest in bits and pieces of Canadian darling.
Another hurdle that got in BlackBerry's way was the Canadian government. Understandably, regulators would not give an automatic green light to selling out to any just foreign company, and as we know, companies expanding out of China continue to raise eyebrows in most of the west. It goes even deeper than that though, in 2008, the Canadian Supreme Court ruled that companies considering selling out must take into account all
stakeholders
, not just shareholders that may be impacted by such a transaction.
That means people or institutions that have no direct monetary tie to a company, but might be impacted by a sale (like a surrounding community, or supplier, or customer assuming there are no aging receivables), must also be considered in the decision making process.
Taking that aside for the moment, BlackBerry was approached by Apple and Microsoft about the possibility of buying a significant portion (or all) of the former's patent portfolio. Cisco also held meetings with BlackBerry as did Google, though the details of those discussions are not yet known. Lenovo also showed interest, but we knew that would
never get off the ground
.
We know the rest of the story, BlackBerry's board of directors decided to keep the company whole and remove the "for sale" sign for the time being. We are certain that future offers will be entertained, but right now, it looks like the board and Canadian government will need to tread carefully to avoid being obstacles in the path of BlackBerry's desired renewal.
sources:
Reuters
via
Engadget