BlackBerry 10 browser compliant with Ringmark Ring 1 benchmark
13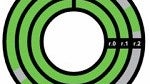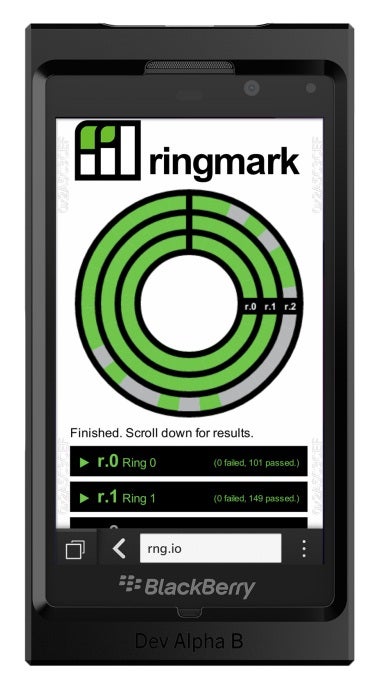 Ringmark is a standard developed by Facebook.
Ringmark is a test bed developed by Facebook and is now open source. It tests the browser for applications built for the mobile web. This standard provides that there will be at least a basic level of functionality for HTML5 developers.
The tests measure various features and segments them into tiers, or rings. Ring 1 (the second tier, Ring 0 is the first) provides developers with the information they need to lay the foundation of their apps which then enables them to begin incorporating more advanced features in the HTML5 environment. The next step is Ring 2 (the third tier) which is all but a certainty since the BlackBerry 10 browser is actually built in HTML5 completely. Check out the source link below if you want to see how your mobile browser holds up.
RIM claims the BlackBerry 10 browser is the highest scoring browser for the HTML5 standard. As there are plenty of mobile browsers under development, it will be interesting to see how far along the BlackBerry 10 browser matures. That is the second piece of
positive news about the upcoming BlackBerry 10
platform in as many days. If RIM can keep up the pace it might be able to spin up some momentum and get people really excited.
source:
BlackBerry Developer Blog
, you can test your mobile browser here:
http://rng.io