Bill Gates may be considering a comeback
21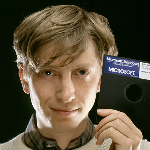 This is a rumor that has come around a few times before, and this time the rumor's source is a bit convoluted for our tastes, but the idea of Bill Gates reclaiming his seat as CEO of Microsoft after 3 years of retirement is one that strikes a chord with those who think Microsoft has lost a step.
There has been no shortage of analysts calling for the head of Steve Ballmer over the last few years, but we don't think Steve Ballmer has been a disaster for Microsoft. Although, the company has been slow to transition to the mobile computing surge, the mobile products it has developed are quality products. Windows Phone 7 is a very nice OS, but came to market a bit late and has yet to find real traction, and Microsoft has yet to get into the tablet game although tablets are expected out next year with the release of Windows 8. Some claim that Microsoft has been lacking an overarching strategy since Gates' departure, but we think the idea of Windows 8 unifying PCs, tablets and phones with Windows Azure powering the cloud is a pretty comprehensive strategy for Microsoft. The problem with Microsoft is more in putting out quality products faster. The company seems to be in a perpetual state of catch-up with no real leapfrogging.
The newest rumor comes from a "prominent chief executive" who told Fortune that someone close to Gates said he might be considering a return to Microsoft. So, we have a chief executive from an unknown company relaying info from someone close to Gates that a return is being considered. Not exactly the hardest evidence around. However, from a stock price perspective, a Gates return would certainly be a shot in the arm.
What do you think?
source:
Fortune
image source:
Deborah Feingold/Corbis