Best phone and tablet deals and apps for Black Friday
6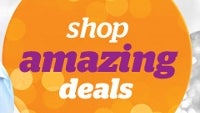 Black Friday is just around the corner, and, if Walmart and others get their way, the rush is going to start as soon as tomorrow, when we are all supposed to sit full to the gills with turkey and tryptophan, instead of getting a number and waiting in line, serviced by disgruntled retail staff.
You might be better off skipping that part, if you are to shop for our specialty phones and tablets, as most deals are available online, too, and some will last through the weekend, and even further into the holidays.
From $0.96
Galaxy S III
handsets, through $229.99 32 GB
Nexus 7
, to an exclusive cranberry
DROID RAZR
, there are some deals that are sure to pique your interest, so check them out in the slideshow below, and let us know if you scored something nice.