Best new Android, iOS and Windows Phone games for May 2014 (part 2)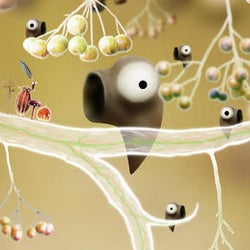 This is our selection of the best games for the month. Take a look at our picks for best Android, iOS and Windows Phone apps for May 2014.

We have handpicked the very best new Android, iOS and Windows Phone games for the past month, and now it's time for a wrap-up. In the past few weeks, it seems that the flood-gates of gaming developers opened and brought us tens of extremely well-made apps, and while there was no one single name to really stand out from the rest, we had multiple equally well-crafted games and a really tough time narrowing down our selection to just the finest.
We start off with a simple, but a game that has raked in rave reviews with its well-thought out multiplayer - Battleheart Legacy. The game is an action-RPG with not just great-looking graphics, but also a very good fighting system, and plenty of enchanting levels to play and develop your hero. Unfortunately, it's an iOS-exclusive at the moment, but we expect to see it arrive on Android as well. Speaking of iOS exclusives, Botanicula has also recently made its way onto the App Store, a puzzler with simply jaw-dropping graphics from the makers of the acclaimed Machinarium.
Another game worth a mention is Heroes and Castles for both Android and iOS. A mix of castle defense, strategy, and RPG, this is a game that is not just a time killer - it will have you glued to the screen for way longer, exploring the many heroes with their capabilities.
On the Windows Phone front, Badland, one of the most atmospheric side-scrolling games for Android and iOS, has made its debut, and it's every bit as entertaining on WP as well.
With no further ado, take a look at our absolute favorite Android, iOS and Windows Phone titles right below, and let us know what you have been playing these days!
Best new Android, iOS and Windows Phone games for May 2014