Best new Android, iOS and Windows Phone games for March 2014
5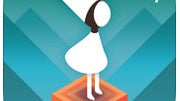 This is our selection of the best games for the month. Stay tuned for our picks for best Android, iOS and Windows Phone recent apps.
We have picked the cherries out of the three largest mobile platforms for the very best new Android, iOS and Windows Phone games for the past month, and now it's time for a wrap-up. March was another fascinating game for games with more amazing titles launching than we can count, but we had to narrow it down to a reasonable number, filtering only the very best..
We have been seeing this trend of developers releasing their games simultaneously on Android and iOS for a while now, and the practice has become so widespread now that we actually unite the two platforms, showing you the best games for both of them (rather than splitting them apart). Apple's App Store still gets some titles exclusively, but that number gets smaller with every month. Interestingly, we continue to see the trend of paid games arriving as free titles with in-app purchases on Android.
Now, onto the games, we have some crazy and unique games this month, starting with our favorite mind-twisting Monument Valley, to some immersive zombie games that have more to them than you'd think, and Blizzard's first mobile game. Games like Threes! have just arrived on Android, after being available for the iPhone for months, and it's also made it onto our list. Windows Phone is trying hard to catch up with the big two, and it's even scored an exclusive game this month, but the gaming situation on Microsoft's platform still has room for improvement.
You can find our absolute favorite Android, iOS and Windows Phone titles right below, but we're also looking forward to hearing what you have been playing these days - speak out in the comments section below!