Best new Android and iPhone games (March 10th - 16th)
5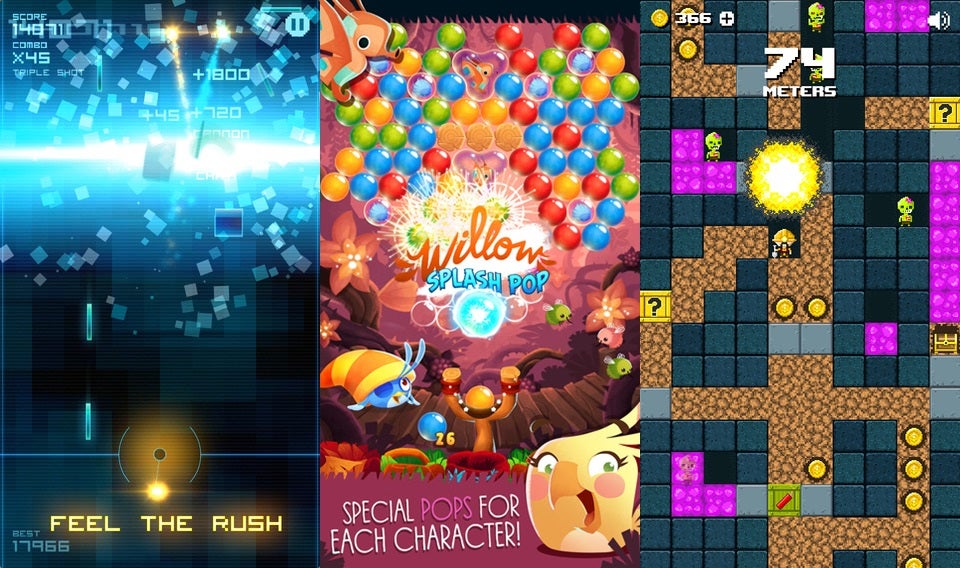 Let's start off the week with some fun! In our weekly round up of the best new Android and iPhone games we introduce you to everything new and worthy with no limits to the genre, platform, or price. We can't guarantee that you'd love the genre of the game we've picked, but if you do, chances are you'd spend hours playing one of these games.
Discover the best new games
This past week was particularly rich in awesome new games: starting with the arrival of the hack'n'slash addiction that is Dungeon Hunter 5 and finishing with our discovery of the beautiful ASCII-inspired platformer world of Proto Raider. Good news is that most of the apps that launched in the past week also made a simultaneous arrival on both iOS and Android.
Want to find out which were all these best new Android and iPhone games so far in March? Take a look right below.
Dungeon Hunter 5
Price: Free
A massive, 1.33GB download, Dungeon Hunter 5 is the latest edition of one of the best and most dynamic hack'n'slash games for mobile. With an immense single-player campaign consisting of 5 vast realms, and with the option to participate in co-operative gameplay, DH5 offers many hours of gameplay. The story takes place in the times after the demon invasion in the Kingdom of Valenthia has been stopped, but the world remains shattered.
Proto Raider
Price: $1.99
A truly unique game, Proto Raider offers irresistibly charming ASCII-inspired visuals, building the whole game around it and spicing it all up with some very cool animations, so that even those who are not fan of its puzzle platformer genre will appreciate its visual novelty and style.
Blokshot Revolution
Price: Free
Another beautiful casual game that is free to play and comes with a single $1.99 in-app purchase to remove the ads (we're big fans of such simplistic approach to in-app purchases: you have the option to test the game for free and if you really like it - spend $1.99 to have it with no ads). With a matrix-like aesthetics and a retro visual kick, Blokshot Revolution has you throwing fireballs in different directions and as they bounce off blocks the damage multiplies, and so does your score.
Miner Z
Price: Free
An intense miner game that adopts an extremely comfortable for touch devices interface where you are blissfully limited to tapping right or left (and do it fast to survive), Miner Z is a competitive, dynamic and fun game that carries an alluring zero-dollar price tag.
Epic War TD2
Price: $2.99
Epic War is a pure tower defense with no in-app purchase gimmicks, and that alone is a worthy achievement. It's also got a dynamic gameplay, beautiful graphics, and spans across 50 missions.
Flop Rocket
Price: Free
Flop Rocket is a beautifully indie creation exploring the topic of under-funded space agencies launching rockets in a cave, a niche that is definitely not covered well by the gaming industry. Fine control over the rocket and passing through obstacles make this feel a lot like Jetpack Joyride, but the controls of the tilt of the rocket make it a bit different and lots of fun.
Card Crawl
Price: $1.99
"Clear the Dungeon of 54 cards by using item-cards, slaying monsters and managing your limited inventory. Each run you can use 5 ability-cards (mini deck building) which will give you unique skills. By collecting gold you can unlock 15 ability-cards which enable new tactics and even better highscores."
Angry Birds Stella POP!
Price: Free
Rovio's Angry Birds empire of a franchise grows with a new bust-a-bubble colorful casual game spiced up to the gills with in-app purchases. If you don't mind them, though, the game is fun and free to try.