Been thinking about cloud storage? Check out the deals from these lesser known providers
2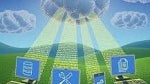 While Dropbox, SkyDrive and iCloud may be the first services you think of when it comes to cloud storage and back-up for your mobile device, and perhaps home computers, those services are not the only shows in town, and given that the optional services they offer can cost up to $100 per year, it is worth shopping around to see what you get for your money.
We poked around looking for a few other offerings and found some services that might interest you. Not only do they have mobile access through dedicated apps, they can also back up your home equipment and offer a lot more overall storage compared to SkyDrive, Dropbox, iCloud or Google Drive.
Fair disclosure, if you look closely, you will find that a few of these services are the same company using different branding with subtle differences in their offerings and price plans. When you search the web for these services you will find literally hundreds of search-engine-optimized sites that are essentially the same wolf in a different sheep's clothing. In fact, we included two of them in our pick so you can see the differences in presentation and offering. Still, they offer a large amount of storage for those that have a lot of media to back up.
To put it in perspective, Microsoft's SkyDrive and Dropbox each will over an additional 100GB of storage for roughly $100 per year. There are services that offer more than double that storage for about half the money. Many of these providers offer unlimited storage at a fraction of the cost. How big of a deal is that? If you are someone that has been collecting digital media for the better part of the past 10 years, it is entirely feasible that you could have
in excess of 500GB, 1TB,

or more
of movies, music and photos tucked away in either your own NAS, or maybe one of these services or even a competing provider.
Shopping around could get you a lot of storage and save you some money in the process.