Barack Obama, the Mexican gulf oil spill and the scary truth about the iPhone
28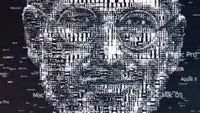 If you thought the headline is just SEO mumbo jumbo, you're partly right. That is if you haven't watched this revealing video showing the scary origin of one of the most wanted gizmos in the world - the
Apple iPhone
. The history of the mythical device dates back to centuries past when Jacques-Yves Cousteau was reportedly the first to discover the iPhone.
In a surprising twist of events,
Steve Jobs
uncovers the hidden truth about the device to only exploit it in a way you wouldn't have thought possible. We won't spoil it any more, the video below goes at great lengths explaining every detail and even calling to action - the only downside is that we'd have to make do with a subtitled version as it's all in Russian, but your four minutes or so of reading would enlighten you in the most hilarious way possible. Don't hesitate to also share your own view on the matter if you find the guys from My Duck's Vision have missed something!