Baidu planning a $160 custom Android-esque smartphone
3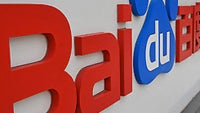 If you're not familiar with Baidu, it is a Chinese web services company that was founded back in 2000. Much like Google, Baidu offers a host of services including a search engine for websites, audio, and images. It is also the leading search engine in China. The company is looking to expand its offerings by creating its own affordable smartphone.
Back in September, Baidu announced a product called Baidu Yi OS, which is essentially Android with Baidu's services replacing Google's. Today Baidu announced that it is working with Foxconn to incorporate that OS into its own smartphone.
The device is slated to have a 3.5-inch touch-enabled display, 1400mAh battery, a "high" megapixel camera, and will only cost 2,999 yuan, which is approximately $160. Baidu did not specify when it plans to bring this device to market, but the end of the year seems like a reasonable guess.
source:
ChinaTimes
via
IntoMobile