BLU Studio X hands-on
2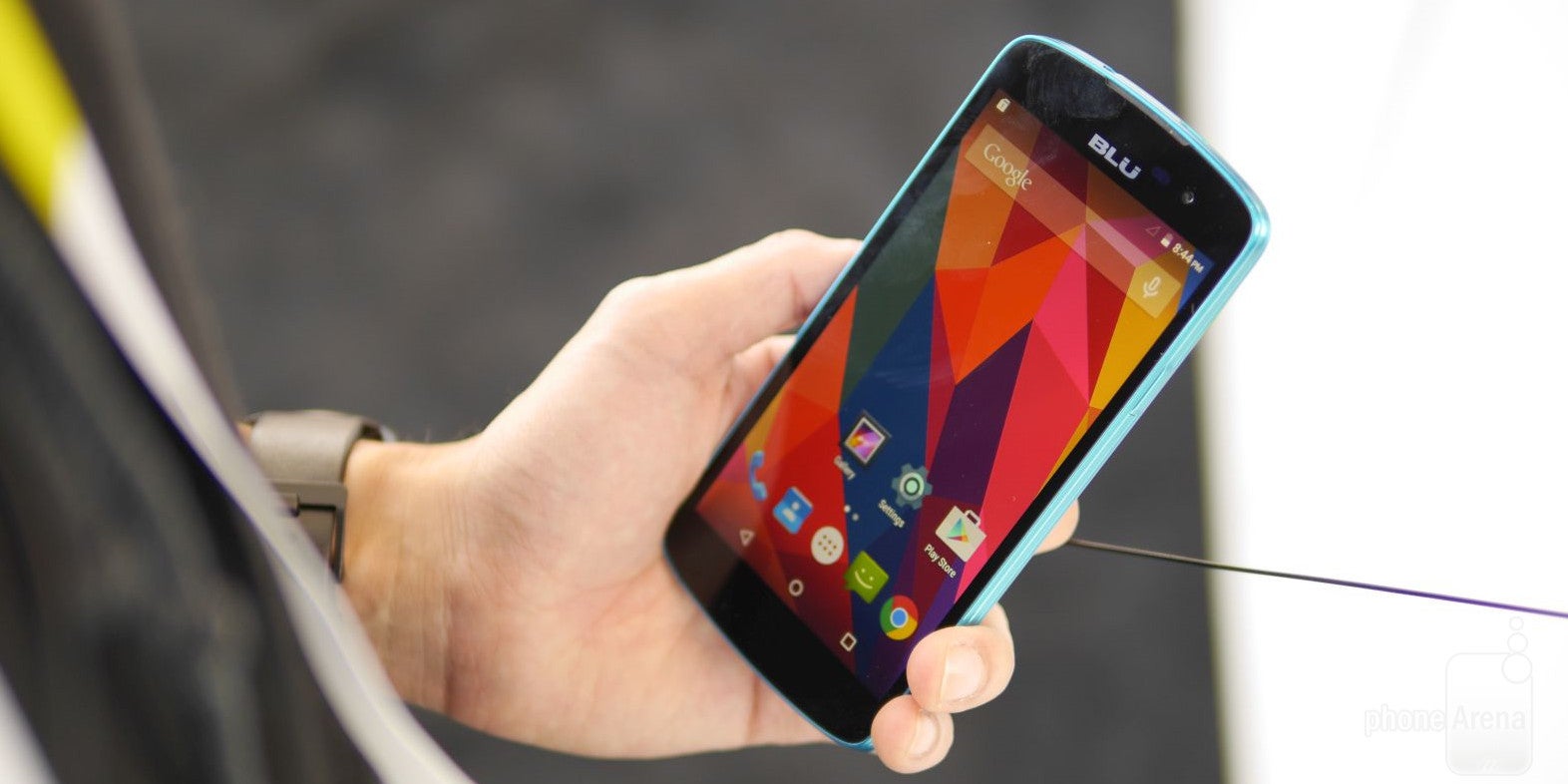 BLU wants to get our attention in a desperate way, and they've been able to do that by announcing a bunch of new Android powered smartphones in time for CES 2015. The one we're paying attention in this article is the BLU Studio X, a smartphone that sells itself on having an aggressive price point of $129 – and that's the full cost you'll need to shell out in order to pick up this one. Everything sounds nice and juicy with this one, so let's dive in and find out exactly what this phone is made of.
Design
Frankly, the design of the BLU Studio X is pretty cookie-cutter – so we don't find it too original. The entire thing is constructed from matte plastic, where it's available in different colors to give potential buyers some choice. For a handset bearing a 5-inch display, the BLU Studio X is pretty compact in size and lightweight. Overall, though, we're not particularly won over by its generic looking design, but at the very least, it doesn't come off as being cheap-cheap in construction.
Display
Naturally, its 5-inch 720 x 1280 display doesn't scream anything ground-breaking. For what it's worth, we're able to make out even the tiniest text in the web browser without having the need to really squint or look closely to the display. Yes, the screen is very reflective, but we certainly can say that we're attracted by the display's color saturation, which has a pleasant iridescent appearance when we look at it straight on. At wide angles, we barely see any unfavorable distortion.
Interface
One great thing to point out about the BLU Studio X is the fact that it's running a stock Android 5.0 Lollipop experience. That's wonderful news, seeing that many other high-end and notable smartphones are still waiting to get treated to the latest version of the platform. With this running it already from the onset, it surely gives it that sweet touch.
Processor and Memory
Due to the inexpensive cost of the phone, it's powered by a quad-core 1.3GHz MediaTek MT6582 processor with 1GB of RAM. That's hardly the stuff to put other smartphones in their place, but from our quick look, it's enough to provide the phone with a meaningful level of snappiness with most tasks – we just can't take it too seriously, though, when it comes to mobile gaming.
Camera
Armed with an 8-megapixel rear camera with LED flash, there's nothing too profound about its specs. For an entry-level smartphone, we'll take the capacity, but we're curious to know exactly what it's capable of snapping. Usually, these low-end phones, despite being graced with reasonable spec'd cameras, tend to produce unsavory photos – let's hope that's not the case here.
Expectations
BLU's products are all priced to sell, including this one! To be more exact, the BLU Studio X bears a price point of $129 outright, which is especially easy on the pockets. It's almost unfathomable to believe that a phone of this caliber is sporting such an inexpensive price point, but alas, it is! And that, folks, is exactly what makes this phone stand out. The design might be generic, its specs sheet might make you yawn, but at the end of the day, its $129 cost, in combination with its stock Android 5.0 Lollipop experience, might spark some interest from people.