Axon Pro and other unlocked ZTE smartphones will be available on lease-to-own plans (no carriers involved)
13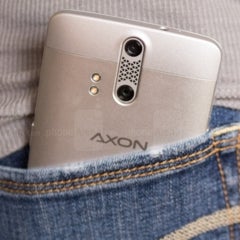 ZTE today announced a lease-to-own option aimed at smartphone users who don't want to deal with carrier financing plans or contracts. Similar to what Apple is doing with its new financing options for the
iPhone 6s
and 6s Plus, ZTE will allow users to buy unlocked smartphones and pay for them over time.
Customers will be able to choose to pay for unlocked devices for various periods of time, from 6 months to 24 months. When all payments are complete, they'll end up owning the respective devices. If you want to update your device before all payments are made, you can do it if you're up to date with monthly payments and you return the initial device "in good working order." The recently released
ZTE Axon Pro
, which can currently be bought unlocked for $449 outright, will be one of the handsets available with the new option. Moreover, ZTE's Spro 2 Smart Projector will also be included in the offering.
ZTE is partnering with SmartPay Leasing for this lease-to-own option, and might ask "$0 to 25% of your lease amount" upfront. Our advice: read the full terms and conditions before deciding to take up this offer. More details about the new financing option will soon be revealed on ZTE's US website (yes, this will be a US-only option, at least for the beginning).
The ZTE Axon Pro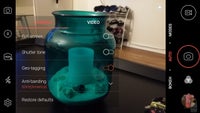 source:
Business Wire