Aviate now available to all, brings new Yahoo features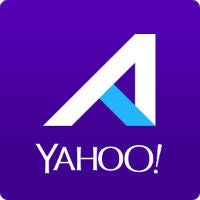 Aviate was one of the better Android launcher alternatives before it was purchased by Yahoo, and the quality has stayed high throughout the rest of the app's run in beta. Aviate has finally left beta, and has been released for all Android users (on 4.0 or higher), no invite necessary. The app has been rebranded with Yahoo's name, and has gotten some Yahoo integration.
The core of the app is still the same: it will dynamically change the app links shown based on contextual factors. That means, you'll see news and weather when you wake up, productivity apps while at work, and music or navigation while driving. Yahoo has integrated a couple of its services for these times, so you'll see weather from Yahoo, and news briefs from Yahoo's News Digest app. Calendar integration has been enhanced, and a swipe from the bottom of the screen will bring in your favorite contacts.
Interestingly, while the app has gotten Yahoo branding and integration, Yahoo is promising to "stay agnostic" and add in non-Yahoo content as well. The plan is to integrate whatever service offers the best content for a specific context. We'll have to wait and see what that could mean.