AutisMate for iPad aims to improve communication in kids with autism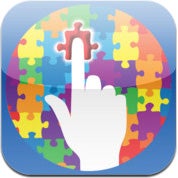 When Jonathan Izak turned to the App Store to try and find a way to use the iPad to improve communication with his 10-year old autistic brother Oriel, he found that the apps available "required too much navigation for those with the language and generalization issues often associated with autism." In doing additional research, Jonathan found that parents and therapists often felt that the communication apps currently available were "very limiting, over priced, and not user friendly."
Jonathan set out to improve the offerings by creating AutisMate. The app fosters communication by showing large, interactive environment images that can include videos symbols, and social stories.
The app comes preloaded with 12,000 symbols, but also allows parents and teachers to add their own pictures, videos, and custom voice recordings. AutisMate plans on adding in-scene task analysis, visual schedules with rewards and incentives, and in-app text to speech keyboard in future releases.
The current version of AutisMate by SpecialNeedsWare is available in the App Store and retails for $49.99.
source:
AutisMate
via
Mashable